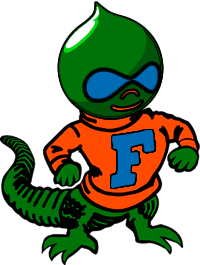 This group is for everyone living in the Gainesville area who's interested in Drupal. You can post here about anything relating to Gainesville and Drupal, whether that's events, local job postings, or just a call out to talk shop over beers. To receive alerts about these events, join the group.
Meetups focus on connecting people. The target audience is Drupal developers, users, and people who want to learn more about Drupal. We start the meetups with a round of very focused lightening talks that discuss real world solutions to existing problems and Drupal news. These presentations don't discuss code – anyone with a technical background can understand them.
Meeting Schedule
looking for volunteers
We're open to ways to improve these events and this group, so speak up if you have ideas!
Posted by
mitchell
on
January 12, 2009 at 7:15pm
Start:
2010-01-22

18:30

-

19:30

America/New_York
Welcome Gainesville Drupallers!
Our first meeting will provide an introduction to Drupal and our group. The purpose of the meeting is to make a grand entrance to the scene of activities for students, professors, and Gainesville residents. If you would like to help organize this event, we'll have to continue using the Florida group until Gainesville is approved (it's been in the queue for over a week).
Read more
Posted by
mitchell
on
January 4, 2009 at 8:54am
Hey everyone!
I'm starting a Drupal Users Group at UF. We'll replicate the success of GatorLUG, and also offer more workshops and panel discussions/Q&A. I'd like to have a meeting either the second or third week in this upcoming Spring 09. I'm looking for Drupal enthusiasts and participants who would like to get this group off the ground. We'll need to register the organization at the students' union (I'll take care of this) and get the word out (I'd like to make a flyer that can be posted on the school billboards).
Read more
Subscribe with RSS