Posted by
nickvidal
on
February 5, 2014 at 1:32am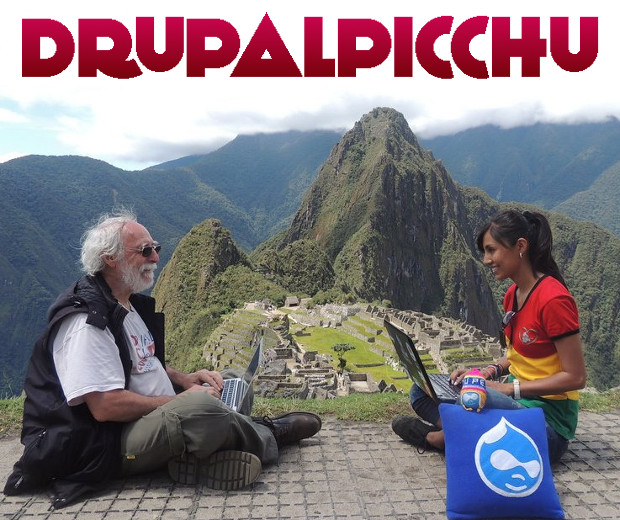 DrupalPicchu: "celebrating the freedom and cultural diversity of the Drupal Community"
In the photo above, on the left: Victor Kane, a gentleman, British/American, currently living in Buenos Aires, Drupal pioneer in Latin America. On the right: Veronica Nerak, a young lady from Bolivia, interested in learning more about Drupal.
Introduction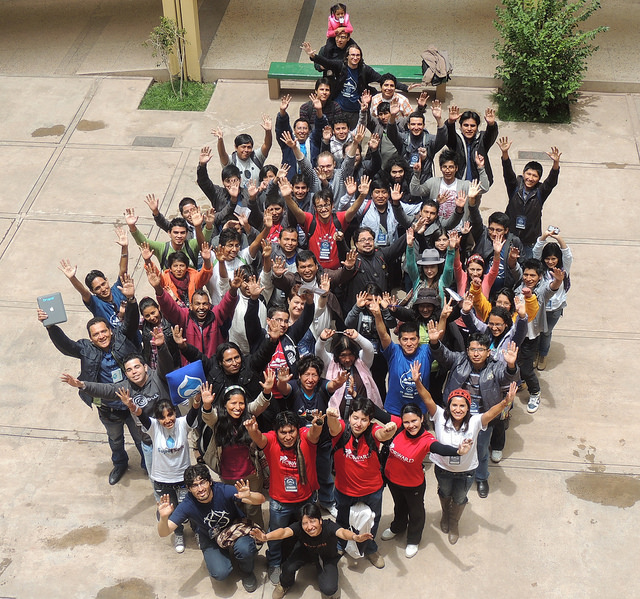 DrupalPicchu happened on January 20-24th in Cusco, Peru. We had about 300 participants, of which almost 50 were from abroad. We had community members from all corners of Latin America, including Peru, Bolivia, Brazil, Colombia, Ecuador, Chile, Argentina, Uruguay, Mexico, Guatemala, and Costa Rica. We also had guests from the United States, Finland, and Belgium. From Peru, we've received participants from Cusco, Lima, Arequipa, and Puno.
Workshops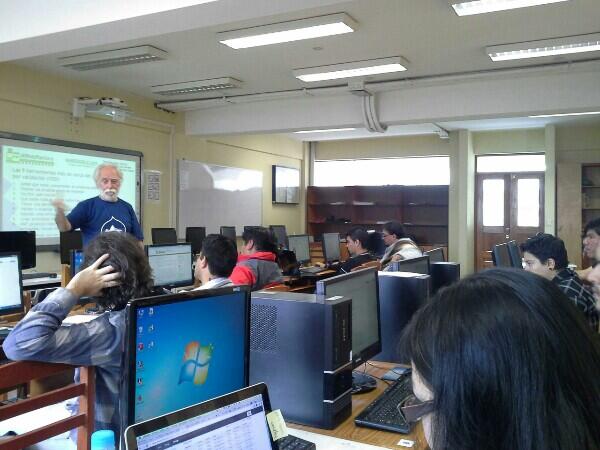 In the first day of the event, about 20 Drupal experts dedicated their time to teach over 150 participants a little more about Drupal. Victor Kane also ministered an advanced workshop called "Drupal Lean Process". The workshop program contemplated 6 parallel tracks.
Summits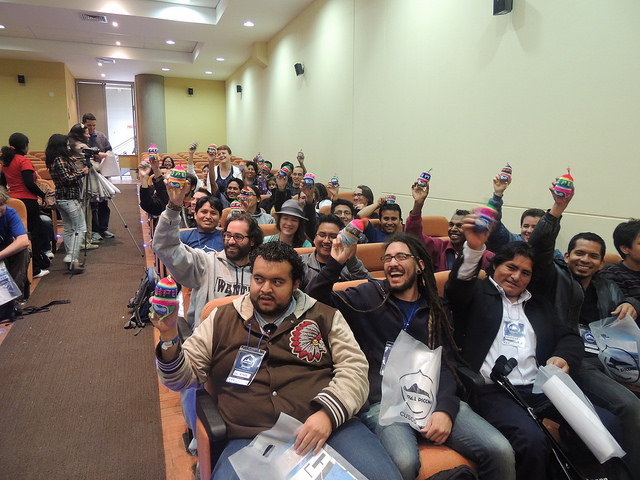 In the second and third days of the event, we had 6 Summits covering the following areas: Community, Business, Education, Media, Non-profit, and Government. In total there were 40 talks, including a forum for each Summit where a group of experts shared their experiences.
Keynote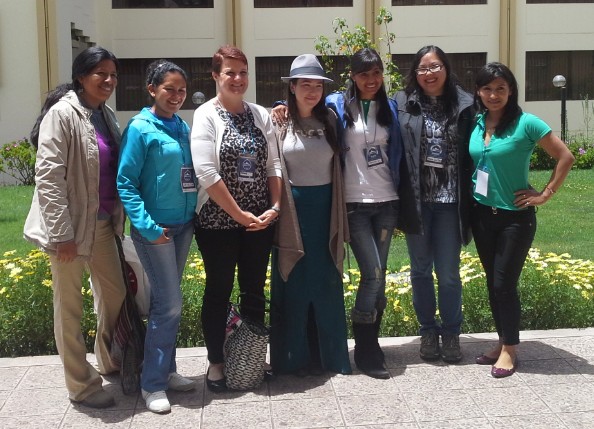 Aligned with the mission of celebrating the cultural diversity of our community, we also had a keynote about Women in Drupal. From left to right: Nancy Contreras (Peru), Griselda Tastaca (Bolivia), Holly Ross (USA), Molly Byrnes (USA), Veronica Nerak (Bolivia), Karen Da Cruz (Peru), and Nibeth Mamani (Bolivia).
Dev-days
On the fourth and fifth days, some developers gathered for code sprinting. They also helped participants by giving advice on good development practices.
Cultural Activities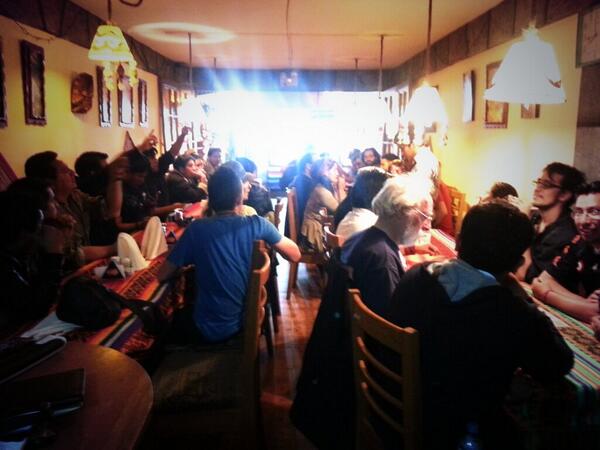 The most memorable moments of DrupalPicchu were the social gatherings and cultural activities. We had a dinner sponsored by Andrew Kucharski (from Promet Source), another by Holly Ross (from the Drupal Association), and a third one by Molly Byrnes (from Phase2).
Machu Picchu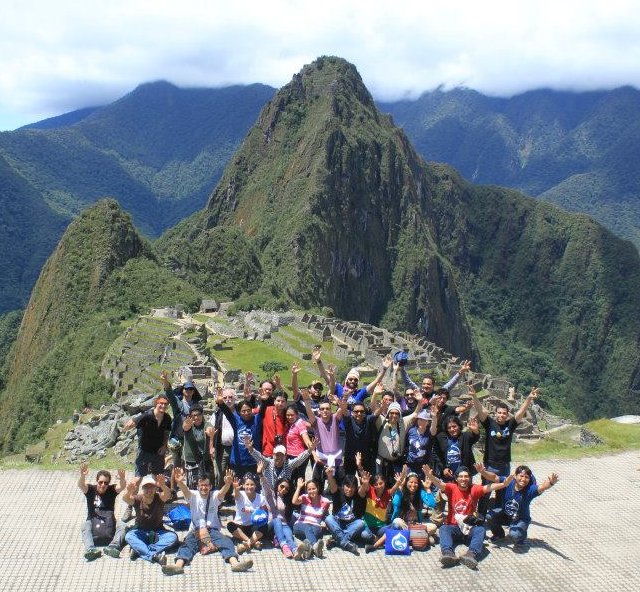 Perhaps the biggest Drupal adventure ever was the trip to Machu Picchu! In the photo above we have 32 Drupaleros who made it. The majority of these went on to climb Huayna Picchu (the mountain in the background, overseen Machu Picchu).
Retrospective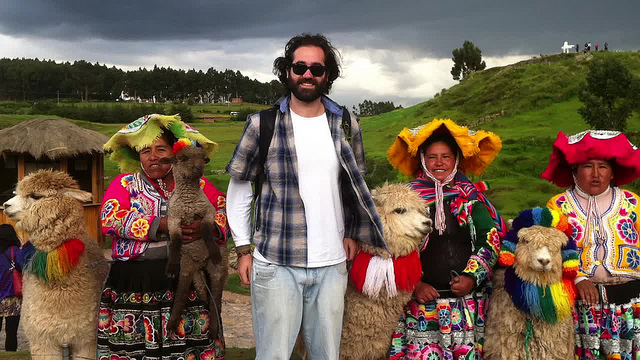 DrupalPicchu was a great opportunity to bring together people from multiple cultures to help progress both the software and the community itself. This cultural diversity may present some challenges, but with the right attitude it may present many benefits as well.
This cultural diversity is important for several reasons:
Technical: many talented individuals can contribute to the Drupal project.
Organizational: a more balanced governance can foster a stronger community.
Financial: international partnerships can create attractive business opportunities.
Social: these opportunities can have a huge impact on people's lives everywhere.
The Drupal Latino community has been working hard to spread Drupal in Latin America and to create bridges with other communities around the world.
We believe that it's a matter of social responsibility promoting Drupal participation everywhere, specially in regions where Drupal has the biggest potential for truly changing people's lives and making the world a better place.
Additionally, it's well known that innovation requires a high dose of creativity, the type that emerges "in the edges" of the network. So by spreading Drupal in regions like Latin America, not only are we helping those in the edges of the community, but we might be actually helping those in the very core of the community itself.
Drupal, the software, is as powerful as it is today because of its healthy ecosystem where most innovation comes from the edges. Think about every great thing in the Drupal world: Fields, Views, Rules, Entities, etc. Every single one of them started either by an individual or a very small team in the edge of the network, "scratching their own itch". Now these innovations are part of Drupal's core (or very close).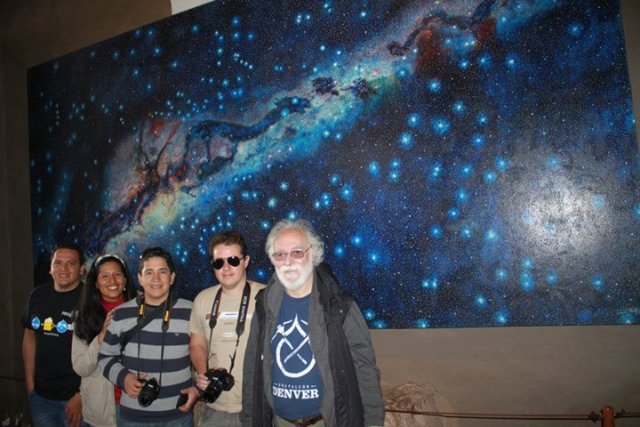 People "in the edges" can provide a different (and potentially revolutionary) perspective. For example, while constellations in traditional cultures were observed by connecting stars, in the Incan culture the constellations were observed by visualizing the whole (not only stars, but also the "dark clouds"). In the above photo we see the Llama Constellation, with the alpha and beta Centauri stars representing the llama's eyes.
This cultural diversity and openness to different perspectives are key to innovation and very much part of the open source philosophy. Open source represents the freedom to study, to learn, to adapt, to collaborate, and to contribute back, no matter who you are or where you are from.
With that, DrupalPicchu invites the whole community to expand Drupal to new horizons and to foster new opportunities in places where it's most needed! Let us nurture a healthy ecosystem with no boundaries or frontiers! Let us work the edges of the network, because the future of the Drupal community might very well be there!
Sponsors
We would like to thank the DrupalPicchu Sponsors:
Also, a very big thank you to the DrupalPicchu Patrons: