Posted by
medchedli
on
December 3, 2015 at 6:34pm
Start:
2015-12-05

10:00

-

13:30

Africa/Tunis
Tunisia Celebrates Drupal 8
Drupal Tunisia and DevSpace Students Club will be celebrating Drupal 8 release at Borj-Cedria Campus ! Come and join us !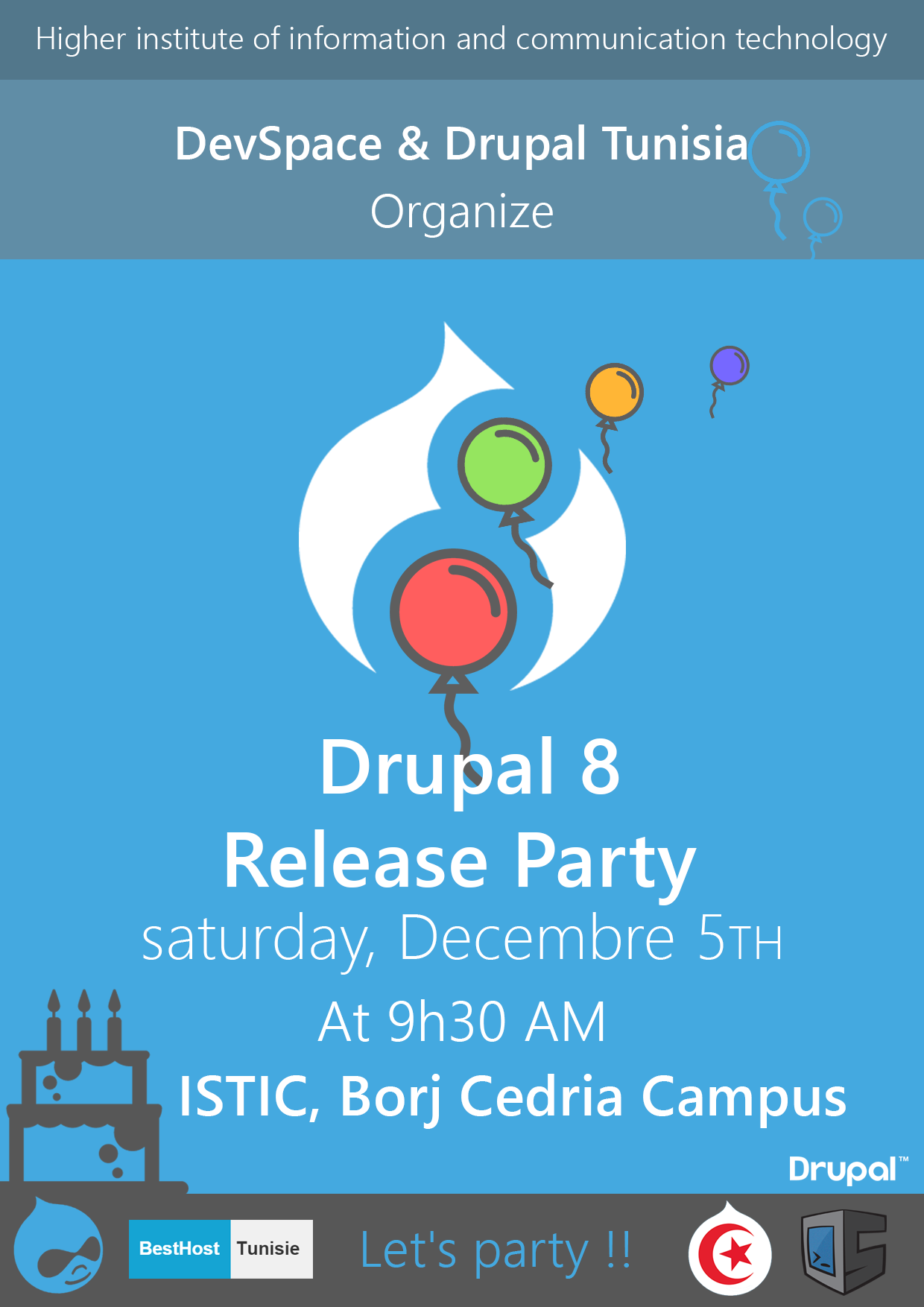 Fêtons la sortie de Drupal 8 ! #Celebr8D8
DevSpace Club organise en collaboration avec la communauté Drupal Tunisia samedi le 5 décembre 2015 à partir de 9h30 du matin « Drupal 8 Release Party » à l' ISTIC Borj-Cédria, une opportunité à ne pas rater pour découvrir Drupal, un outil puissant pour construire à peu prés n'importe quel type de site web.
Pour des raisons d'organisation une inscription sera nécessaire et les places seront très limitées.
Lien d'inscription: http://goo.gl/forms/v1lhLKPULx
Au Programme
Un atelier de formation animé par Wajdi Gharbi sera donc organisée à cette occasion
Objectifs dont l'objectif est de :
- Célébrer a récente sortie de la mise à jour Drupal 8 avec le reste du monde
- Se familiariser avec les concepts de Drupal
- Pouvoir concevoir et implémenter le workflow dans Drupal
Plan d'accès :
https://goo.gl/maps/urDJCeNE91U2