Posted by
dan2k3k4
on
November 17, 2016 at 8:33am
Start:
2017-02-16 (All day)
-
2017-02-19 (All day) Europe/Zurich
Event type:
Drupalcamp or Regional Summit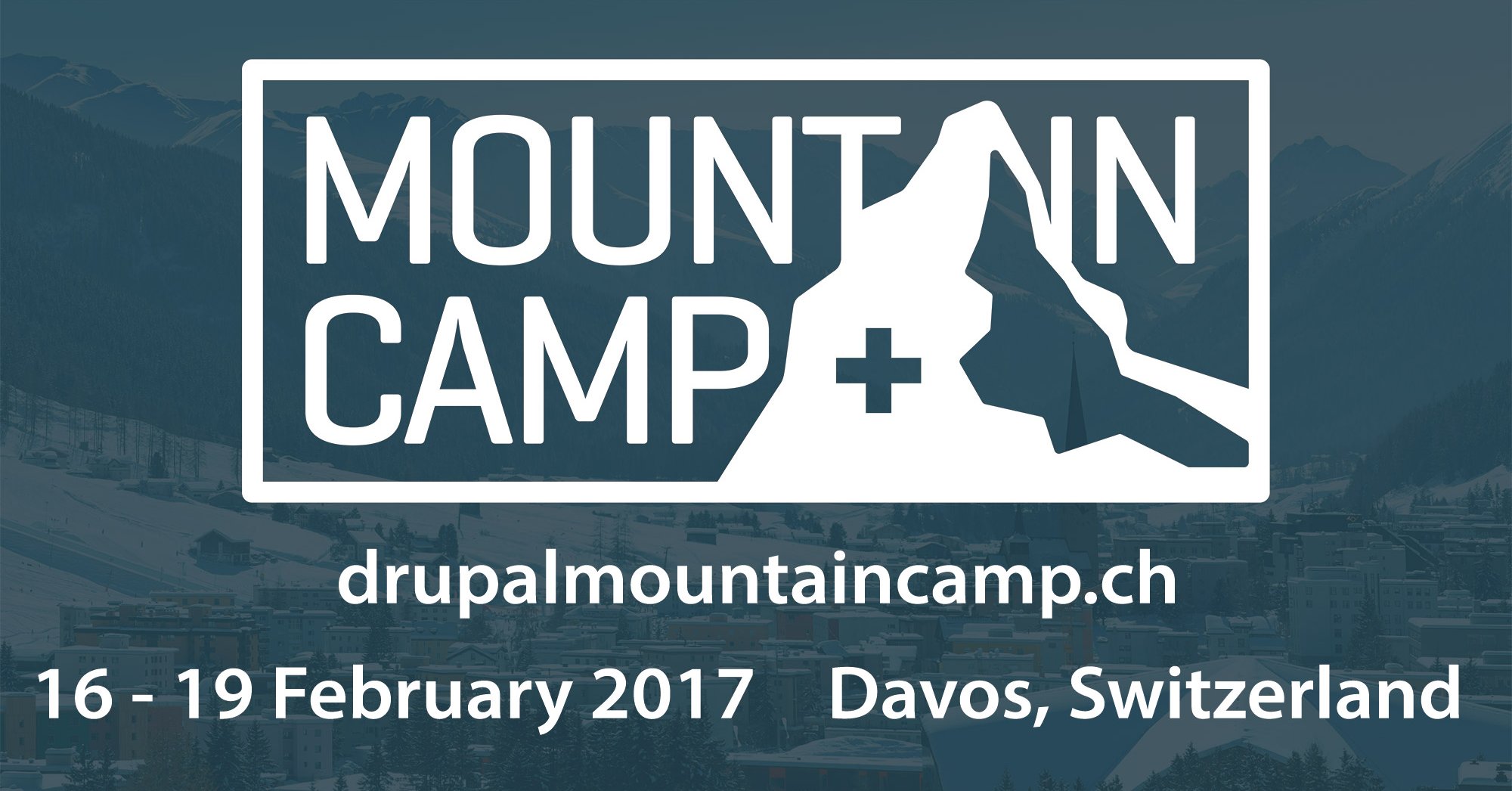 Après un très réussi et très intéressant « Drupal Commerce Camp » en 2011, l'équipe de Drupal Events Schweiz a décidé qu'il est temps d'organiser un nouveau « Drupal Camp » en Suisse.
Comme la Suisse offre beaucoup plus que des participants brillants et orateurs, nous voulons aussi montrer la beauté de notre pays et les montagnes. Nous avons trouvé l'endroit parfait pour cela: Davos !
Le camp se déroulera du 16 au 19 février 2017 au centre de congrès de Davos. Nous attendons environ 200 participants de Suisse, partout en Europe et dans le monde. Nous aurons une journée de sommets, deux jours de session, une journée entièrement consacrée aux « sprints » et activités sociales tous les jours.
Le premier orateur a été confirmé et nous sommes ravis de pouvoir l'annoncer officiellement bientôt !
6 sponsors sont déjà confirmés, les paquets disponibles peuvent être trouvés sur https://drupalmountaincamp.ch/
Les offres d'hôtels à prix réduits sont disponibles à partir de CHF 59.00 par personne par nuit via le lien suivant: http://www.davoscongress.ch/DrupalMountainCamp
L'équipe travaille dur sur la mise à jour du site Web. Restez à l'écoute pour plus :)
---
After a very successful and very interesting Drupal Commerce Camp in 2011, the team of Drupal Events Schweiz decided that it is again time for a Drupal Camp in Switzerland.
As Switzerland provides so much more than bright attendees and speakers, we also want to show the beauty of our country and mountains. We found the perfect location for this: Davos!
The camp will happen from 16 to 19 February 2017 at the Davos Congress Centre. We expect around 200 attendees from Switzerland, all over Europe and the world. We will feature a day of summits, two days of session, a day fully dedicated to sprints and social activities every day.
The first keynote speaker has been confirmed and we are excited to being able to announce it officially soon!
6 sponsors are confirmed already, available packages can be found on https://drupalmountaincamp.ch/
Discounted hotel options are available from CHF 59.00 per person/night via the following link: http://www.davoscongress.ch/DrupalMountainCamp
The team is working hard on updating the website. Stay tuned for more :)