Posted by
Calystod
on
July 13, 2017 at 8:23pm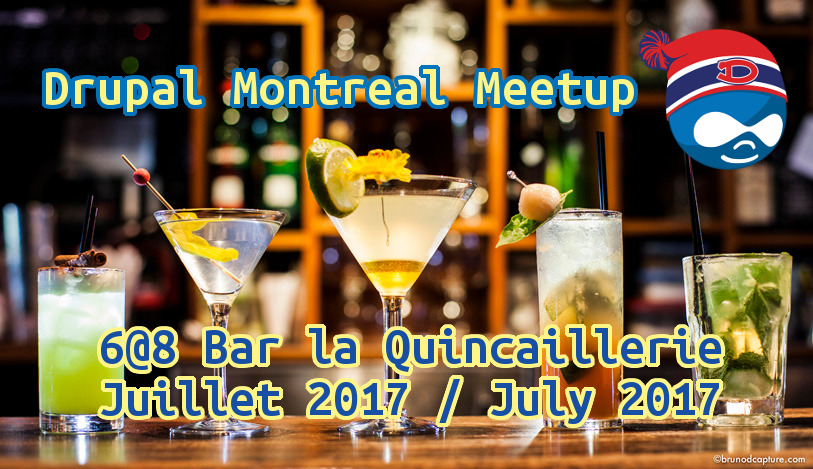 Bonjour à tous et à toutes,
Pour ce mois de juillet, afin que l'on puisse profiter pleinement de la saison estivale, le prochain Drupal Meetup vous propose d'aller prendre des verres. Le 6@8 de ce mois se déroulera au bar La Quincaillerie dans le quartier Mont-Royal, sur la rue Rachel.
Vous pourrez réseauter tout en profitant d'une bonne bière fraîche mais encore de cocktails, avec ou sans alcool.
Vers 8h, le bar organise un quizz pour ceux qui seront intéressés.
Pour vous inscrire, rendez vous sur la page de meetup: https://www.meetup.com/fr-FR/Drupal-Montreal/events/241566844/
---
Hello everyone,
For the month of July, to fully enjoy the Summer, we are planning to get some drinks together for our next Drupal meetup.
The 6@8 of this month will be at the bar La Quincaillerie, in the Mount Royal quarter, on the Rachel Street.
You will be able network refreshing beer or cocktails with or without alcohol.
For those interested, the bar will be holding a trivia night starting at 8pm.
To subscribe, you can go on the page of meetup https://www.meetup.com/fr-FR/Drupal-Montreal/events/241566844/