Coordination of the discussions and information regarding the marketing of Drupal in the Netherlands. This group has been started as a result of the BoF meeting at the DrupalJam 2012 and preliminary meetings of several Dutch Drupal service providers.
Posted by
mo6
on
juni 28, 2012 at 11:19am
Op 8 juni 2012 is op de DrupalJam het initiatief besproken met een aantal geïnteresseerden. Deze hebben aangegeven mee te willen denken over plannen en strategieën.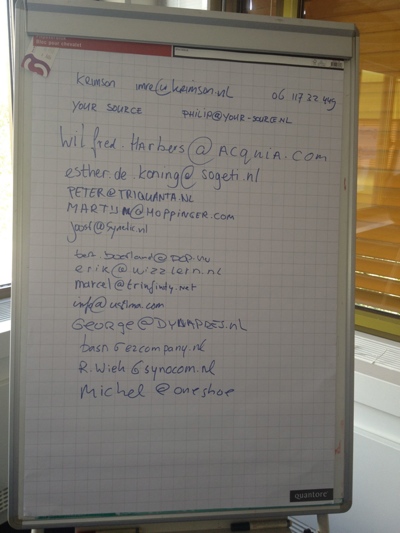 Lees verder
Posted by
mo6
on
juni 28, 2012 at 11:09am
verschijnt wel
100% (2 stemmen)
verschijnt niet
0% (0 stemmen)
Totaal aantal stemmen: 2
Subscribe with RSS