Posted by
jeqq
on
April 2, 2015 at 12:39pm
Start:
2015-05-29 15:00
-
2015-05-31 19:00 Europe/Chisinau
Event type:
Drupalcamp or Regional Summit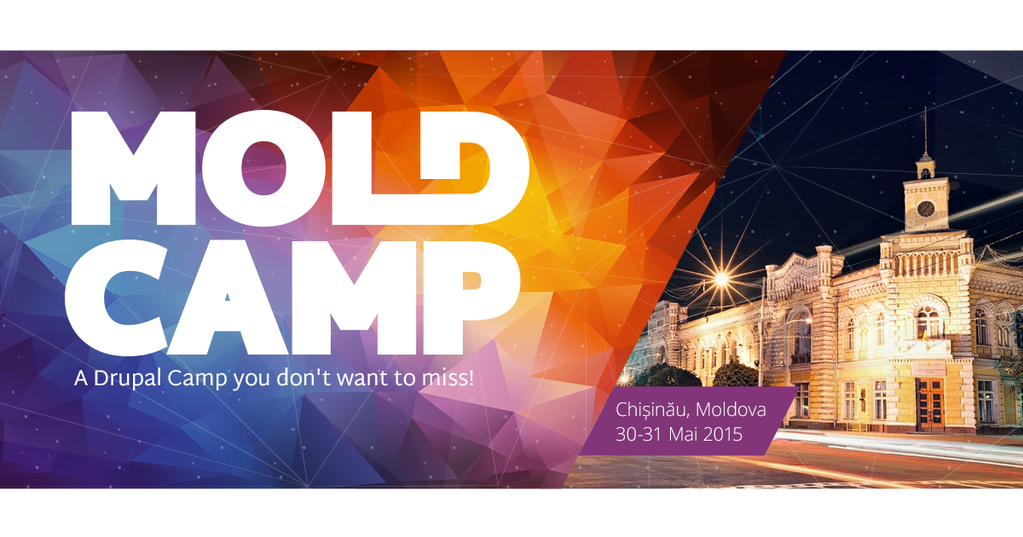 Moldcamp 2015 -- The second ever Drupal Camp in Moldova
It's time to pack your bags and plan your trip to Chisinau as we cordially invite the international Drupal Community to attend Moldcamp 2015, the second ever Drupal Camp in Moldova - the country of round wines and festive people.
We expect over 170 attendees from Moldova, Romania, Ukraine, Russia, Bulgaria, and other European Drupal Communities. It will be a 2-day event taking place on 30-31 May 2015, plus a code sprint on 29th of May, in the capital city of Moldova, Chisinau.
Moldcamp 2015 will cover various Drupal related presentations by experienced Drupal developers. The sessions will be divided in three sections: beginner, intermediate and advanced; in order to provide the best possible variety of topics for Drupal users with different levels of experience.
Sessions will be held in 3 different languages: English, Romanian and Russian. We are expecting to have 35 sessions divided into 3 panels, opening and closing ceremony, coffee breaks and, of course, the Moldcamp Party!
Moldcamp 2015 will be organized at the highest standards based on our experience from last year and numerous attendances at various Drupal Camps and Drupal Cons around the world. We need your participation to make this event even better.
Check out moldcamp.com to find out more about it.