Start:
2016-09-21

18:00

-

21:00

America/Chicago
YOU are invited to our free-form monthly Drupal-centric or NOT Coder JAM! We get together and make the code - or whatever, in a part-social/part co-working environment.
Location
TEN7
718 Washington Ave. N - Suite 301
Minneapolis, MN
Parking spots available this month!
TEN7's parking spaces behind the SOHO building are available again for THIS event only! The lot is accessible from N 2nd St. The following labeled parking spots are available:
R6, R7, R8, R9, R10, 58, 59, 60, 61, 62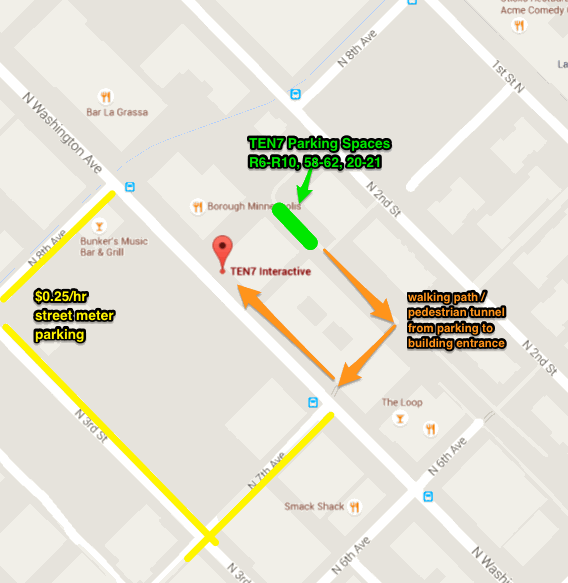 Documentation sprint
I thought it might be fun to have an impromptu documentation sprint at the September Jam. And if people are interested in participating I'll help to facilitate it. My thought is that we could work together to help with re-organization of content into thew new guides structure. @tvn has been working to the migration of content from one type to another, and for the guides that have been migrated the following tasks need to be done:
Locate/recruit a maintainer(s) for each guide
Review summary content for each page. Pages now have summaries that are used on listing pages, and many of them could use some love
Review content of the guide, identify what's missing, review order that topics are presented in to ensure they make sense
And probably more ... there's a good list here: https://www.drupal.org/drupalorg/docs/content/documentation#first-steps
In particular, I thought it could be fun to choose a guide that we might be interested in maintaing as a group. Then have one or more of us sign-on to do so. Then we could work together with the maintainer to help them resolve any issues they've identified in the content of their guide.
Or something like that. Thoughts?
Background: https://www.drupal.org/drupalorg/blog/documentation-overhaul
Everything else
We ask questions, answer questions, plan events, discuss technology, build DRUPAL websites, have fun!
Held at TEN7! Once everyone arrives, Ivan orders the pizza by popular request. Beverages also provided, and feel free to BYO!
If you need a ride, post a note here and we'll see what we can do. Also post a comment if you are coming!