Twin Cities Drupal Group events
The always friendly and generous Twin Cities Drupal community has a number of free meetups each month -- each with its own culture. And if you feel something's missing, let everyone know and let's add to the schedule or change things up. Always check this Events page to see what's coming up. Our normal schedule includes:
Twin Cities Drupal User Group (TCDUG) meetup -- usually conducted in a presenter or roundtable format, and sponsored by Advantage Labs. Each 4th Wednesday of every month at 7 PM.
Community Lab Hours -- right before the monthly TCDUG meetup, join your local Drupal community peers for an open Lab Hours session 4th Wednesday from 5-7PM. Ask questions, share ideas or just get something done on your own site project.

TCDUG and Community Lab Hours meetups take place at:

Intermedia Arts
2822 Lyndale Ave S
Minneapolis, MN 55408
map & directions

This is near the corner of Lake and Lyndale. There is parking in the lot to the right of the building (north side).

Drupal Happy Hour-- a more casual meetup now happening on the 2nd Thursday of the month beginning at 5:30PM. Beginning with the October 2014 happy hour, we've decided to mix things up and try new locations. We are rotating locations approximately every 3 months and see how it goes. Next up, Rail Station (look for the most recent Happy Hour announcement for the most up-to-date information):

Rail Station
3675 Minnehaha Ave
Minneapolis, MN 55406
612-729-3663
map & directions

Drupal Jam Session (formerly "coder meetup") -- if coding or contributing to core Drupal is your thing (or you'd like it to be) we've had a long tradition of hosting coder meetups and code sprints. The meetup has renamed itself to TC Drupal Jam Session and is happening regularly again on 3rd Wednesday of the month, 6-9PM at Gorton Studios! Look for the event to be posted each month for more info.


Gorton Studios
4640 Nicols Road, Suite 205
Eagan, MN 55122
map & directions
Upcoming events for Events
Posted by
wylbur
on
July 28, 2015 at 6:34pm
Start:
2015-09-03

18:00

-

21:00

America/Menominee
NOTE: We changed the date this month! The new date for our August JAM is in September

:-)
Come on out and get your code on! Bring a laptop and a project and let's do some coding.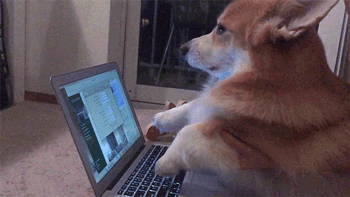 YOU are invited to our free-form monthly Drupal-centric or NOT Coder JAM! We get together and make the code - or whatever, in a part-social/part co-working environment.
We ask questions, answer questions, plan events, discuss technology, build Drupal websites, have fun!
Read more
Subscribe with RSS