Central Iowa Drupal Users Group
We are an open group of Drupal users in Ames, Iowa willing to freely share knowledge about Drupal.
We meet the 2nd Thursday of every month (starting November 2013) from 7pm - 9pm usually followed by beers at a local watering hole.
Our next meeting - http://groups.drupal.org/taxonomy/term/47114
Meetings are in Room 8, Curtiss Hall on the ISU campus. It is easy to get to.
You can also find us on IRC at #drupalcorn on irc.freenode.net
We sponsor the annual DrupalCorn Camp.
If you are in Eastern Iowa, you may also be interested in the Drupal Hawks.
Upcoming Events
Start:
2014-03-13

19:00

-

21:00

America/Chicago
The Crop Registry is a curated registry of online ISU crop knowledge collections (websites, databases, other) populated by the community.
Read more
Posted by
bsnodgrass
on
December 7, 2013 at 8:49pm
Start:
2014-03-28 08:00
-
2014-03-30 18:00 America/Chicago
REGISTRATION IS OPEN... Have you signed up yet?
MIDCAMP
The Midwest Drupal Camp
March 28-30 2014
Training, Sessions, and Sprint
University Center Downtown Chicago, Illinois
Awesome Trainings on Friday
Lots of NEW Sessions
Tremendous support from our Sponsors (more opportunities available)
"Famous" or infamous Drupal Personalities will be there
Wonderful opportunity to learn and have a great time
Saturday evening outings
Sunday Code Sprints
THE CITY OF CHICAGO
Start:
2014-07-17 09:00
-
2014-07-20 17:00 America/Chicago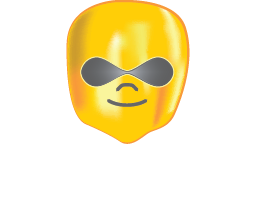 We are proud to announce DrupalCorn Camp 2014, to be held at the FFA Enrichment Center in Ankeny, Iowa on July 17-20, 2014. If you are an open source enthusiast, Drupal designer, Drupal developer, UI expert, IT manager, or you just want to find out what this Drupal thing is, this conference is for you!
Organized by the Central Iowa, Eastern Iowa and the University of Iowa Drupal Users Groups.
Read more
Supporters
The Iowa Drupal Users Group would like to thank the following organizations who provide support for our group.
Read more
Subscribe with RSS