Posted by
sign
on
May 12, 2012 at 8:26am
Start:
2012-05-24

18:45

-

22:00

Europe/Zurich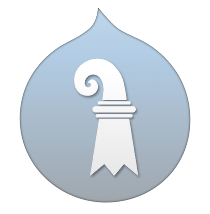 The very first Basel DUG meet-up in April was fun. We are meeting again in May on 24th in Basel to discuss problems we are facing and share knowledge. The topic of this meet-up is going to be all about How to make Drupal sites in different languages - translations and localization (be it content or user interface).
Everyone is welcome to come. You don't need to have Drupal skills, it's enough, if you are interested into web. :)
Place: This time we will try the Irish Pub - http://www.paddys.ch/basel/ - it is very close to the Basel SBB train station.
Agenda (draft):
18:45 - 19:15 - Getting to know each other
19:15 - 19:25 - Introduction to multilingual Drupal
19:40 - 20:00 - getting French translations on acquia.com using Entity Translation - Dave - incrn8
20:05 - 20:25 - Apachesolr and it's multilingual capabilities - Stefan - ducdebreme
20:30 - 20:50 - Visitors country detection and forwarding - fails and approaches - Marek - sign
20:50 - ?? "Chit Chat"
If anyone wants to showcase what they are doing with Drupal and/or share knowledge, latest findings, etc... let us know in the comments and we will add you to the agenda.
Please sign-up below.
Looking forward to seeing you all.
Marek
--
If you can't make it this time, but you would like to get notified when there is a Drupal event in Basel, sign up to the newsletter http://eepurl.com/kXArP - will be sent once per month - no SPAM!