Start:
2013-10-09

16:00

-

17:00

UTC
We are just out of a fantastic Drupal 8 multilingual initiative sprint (or marathon as Dries called it). We sprinted the weekend before the con and we exceeded all expectations on Monday (running out of chairs, then floorspace then food for sprinters, huh!). Seven people out of 12 in the top two trivia teams were from the multilingual project! We contributed lots of the mentors on Friday (thanks to a large extent the inspiration of YesCT - for the benefit of Drupal :), but then we returned back to solving core problems on the weekend in full force. There was a strong set of people still sprinting in the weekend place on Sunday, see: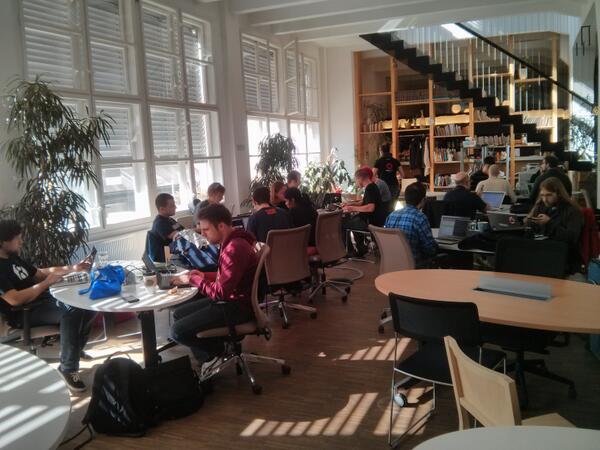 I'm really proud of what our team pulled off! Would you believe we are still not done? Well, yeah. With so many things to work on and so many moving parts, we still have lots to do. We made considerable progress. We removed the old node-copy translation module, we made several big ticket improvements to the configuration translation user interface (eg. index of all translatable things for people with limited permissions) and made strides in entity API improvements.
However, we still have stuff to do to get the entity property translation features we need (and get committed) as well as make the configuration translation solution land in core. Although we skipped the Wednesday of the conference for our meeting, we are back at our regular timeslot on October the 9th!
We have tasks for all kinds of interests on all kinds of difficulty levels! All help is welcome!
This IRC meeting is in the #drupal-i18n channel on IRC. See http://drupal.org/irc for more information. The time above is marked with UTC - check in your own timezone.
Meetings are every other week at the same time on Wednesdays. Check out http://www.drupal8multilingual.org/events for the calendar of upcoming meetings.