Posted by
mherchel
on
October 2, 2015 at 7:26pm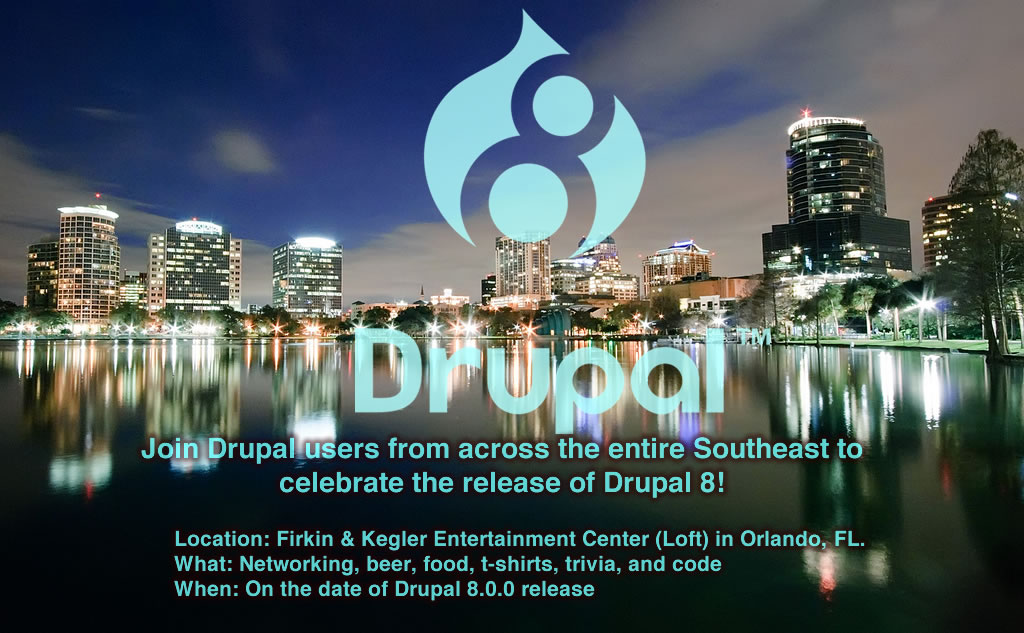 Join Drupal Users from all across the Southeast to celebrate the launch of Drupal 8!
Where: We'll be in the same spot as the FLDC afterparty - the Firkin & Kegler Entertainment Center in East Orlando
What: We'll have tshirts, giveaways, trivia, food to give away, and there will be plenty of beer to drink, too!
When: We'll have the party the night of the D8 release. We don't know when that is exactly, yet, but I would put my money around November 14th.
How you can help: Do you want to sponsor drinks? Help organize? Let us know by posting below!