Posted by
gokulnk
on
February 2, 2016 at 5:07am
Start:
2016-02-01 (All day)
-
2016-02-17 (All day) Asia/Aden
Drupal has evolved into one of the most vibrant ecosystems today, standing as a testimony for successful open-source projects. We have all heard "Come for the code and stay for the community" multiple times but each of us have our own stories of what that means to us. It is multiple stories like this that have made Drupal what it is today. It is time you show share some of those stories and interesting insights about Drupal through visualizations.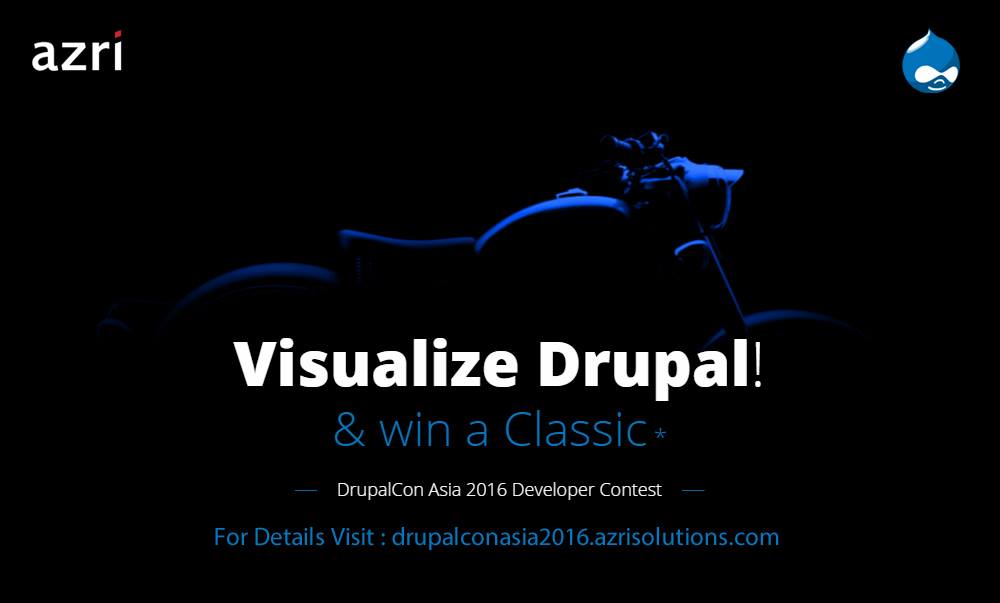 Azri solutions presents Developer Contest as a part of DrupalCon Asia 2016. Create interactive visualizations and showcase the story of Drupal that you like. The best visualization wins a Royal Enfield Classic!
Visit http://drupalconasia2016.azrisolutions.com/ for Registrations