Start:
2017-04-01 08:30
-
2017-04-02 18:00 Asia/Kolkata
Event type:
Drupalcamp or Regional Summit
April 1st and 2nd, 2017
We are excited to announce that the 6th annual DrupalCamp Mumbai will be held on Saturday, April 1st and Sunday, April 2nd, 2017 at VMCC, IIT Bombay.
#DCM2017 Features
Keynote by featured open source & community evangelist

Expert sessions on multiple tracks: The latest developments with Drupal 8. Expert sessions for developers, site builders, themers, devops admins, project managers, growth hackers and business owners

Drupal in a Day Training for Drupal beginners and students

Interactive Drupal 8 workshops on topics like--Transitioning to D8, Migrating to D8, Symfony, D8 site building, D8 admin and content management, D8 contribs, headless D8 and more.

CXO roundtable - where business leaders in the Drupal community can share knowledge and resolve issues with their peers.

Projects Showcases featuring some exciting projects in Drupal

Bird of Feathers sessions: these barcamp style, informal discussion groups are a great place to meet other members of the community with similar interests.

Networking sessions and after party

Day 2 Codesprints and Hackathon featuring Drupal 8 development and Drupal 7->8 module porting.

Community Meetup to discuss Drupal Mumbai initiatives, challenges, ideas and suggestions with community members and Plan 2017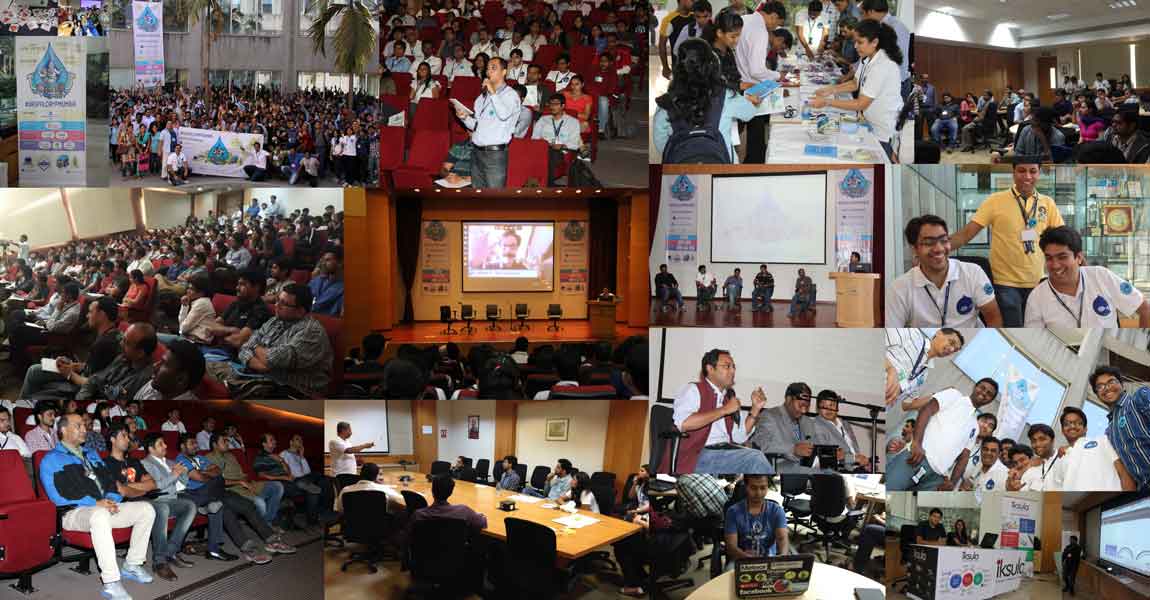 DrupalCamp Mumbai 2015 was a resounding success with 650+ participants over 2 days. 40+ businesses were represented. Drupal trainings were a big draw. So were expert sessions. Mke Lamb keynoted the event. We had two unique panel discussions on open source in governance, and understanding open source communities in India. 
DrupalCamp Mumbai 2017 promises to be even bigger. Drupal 8 is maturing, Our focus will be everything around Drupal 8. Besides expert sessions, we are planning sessions interactive workshops around Drupal 8 for developers, designers, CXOs and project managers.
Who should attend? DCM is the biggest and most fun gathering of Drupalers in the country.
For businesses this will be a perfect platform to scout talent and raise their brand's awareness. Networking opportunities will allow you to prospect alliances, and understand the rapidly growing Drupal landscape.

Developers, designers, site builders, project managers and hackers can network with the top companies, their peers and experts in Drupal today. You can sharpen your skills at workshops, solve problems and become an active contributor to Drupal.org at the codesprints.

For startups, consultants, and enthusiasts, there is no better networking and prospecting platform than DCM2017, be it for new projects or looking for technical advice from experts.

Wordpress, Joomla, PHP developers, students or anyone into open source and Drupal, will especially find DCM2017 an eye-opening experience. If you know someone who is interested, bring them along or ask them to attend!

For everyone it is a great way to become part of the most exciting, fastest growing and dynamic open source communities and become a contributing member.

Lets not forget all the fun and free giveaways to be had, and new friends to be made!
So what are you waiting for?
We are always looking for passionate volunteers. If you, or anyone you know would like to be part of Drupal Mumbai please ask them to sign up here - http://2017.drupalmumbai.org/contact/volunteer_registration
Engage with us and keep updated on DCM2017 and Drupal Mumbai events:
Drupal.org: https://groups.drupal.org/mumbai
Mailing List: http://eepurl.com/8ElBf
Meetup: https://meetup.com/Drupal-Mumbai-Meetup-Group
Twitter: @DrupalMumbai
Facebook: FB.com/DrupalMumbai
Google+: http://gplus.to/DrupalMumbai
For any more details, please write to info@drupalmumbai.org