This had been leaked to LA Drupal in Jan. 2008, and now everyone can see a pre-release sneak video of an upcoming Dreamweaver extension, called Drupal Themer Kit Pro, previewed at http://xtnd.us/videos/drupal5.htm - the video features Drupal 5 Template Variables (Feature #2 of 5)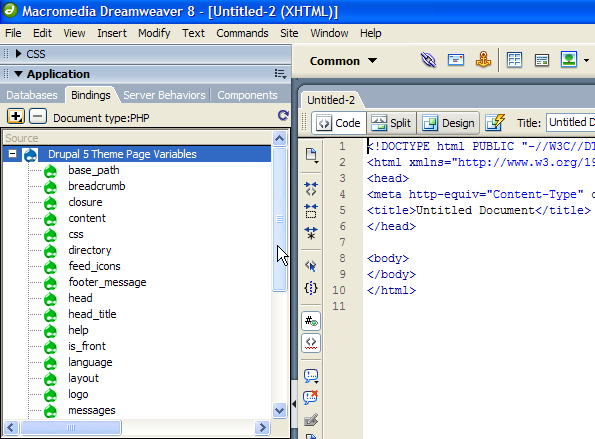 FAQ
When will it come out? 2008
How much will it cost or is it free? We're not saying yet, sorry.
What version of Dreamweaver does it work on? Probably MX-CS3, so that's like v.6-9, which is most of us DW lovers.
Can I get in on the beta? Yes. You're required to attend an LA Drupal meeting in person and ask to be on the beta... everyone else will know who you'll need to talk to since they're all on the beta already.   ;)
Is this the same thing as that other Dreamweaver extension? No, but it's cool too, huh.
Please leave any questions, comments, and suggestions here. Thank you.