Attend a DrupalGTD event
You will receive helpful information for evaluating Drupal as a framework and as a career path. Learn enough of the basics to leave a DrupalGTD with the terminology and knowledge needed to dive in to Drupal.
Events are taught in your local language so that anyone, anywhere can participate. All training events are free or low cost, making this a worthwhile opportunity.
Find training near you
Drupical.com
Training events appear on the Drupical.com map.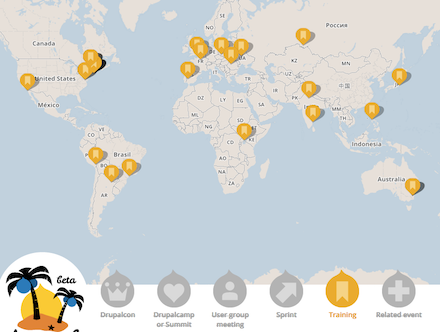 Our event list
Get Notified
Join this group to be notified when new events are added to the list. You can also sign up for email notifications for a compiled list of events via the Drupal Association Educational Opportunities list.
Subscribe with RSS