Drupal Global Training Days is an exciting initiative from the Drupal community to introduce new and beginning users to Drupal. Trainers from companies and local groups around the world help newcomers to the Drupal community feel inspired and empowered to start great work.
Learn more about hosting or attending an event to take you to the next level with Drupal.
January 26 - 27
March 16 - 17
June 15 - 16
September 14 - 15
November 30 - December 1
Follow us
We're on Twitter at Global Training Days and you can follow along to see events around the world using #DrupalGTD.
Drupal Nicaragua hosts a training event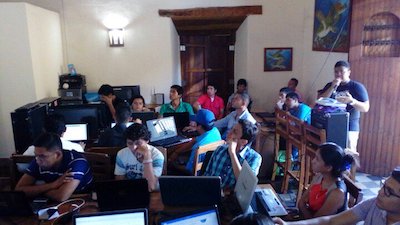 Unimity Solutions delivers training in Chennai.
Subscribe with RSS