Posted by
ranjithraj
on
February 3, 2017 at 3:34pm
Start:
2017-03-05

09:00

-

17:00

Asia/Kolkata
Event type:
Drupalcamp or Regional Summit
Drupal Hyderabad community is excited to announce DrupalCamp Hyderabad 2017. Event scheduled on Sunday, March 5th. Full day paid training on Drupal 8 scheduled on March 4th, Saturday.
Registration: https://2017.drupalhyderabad.org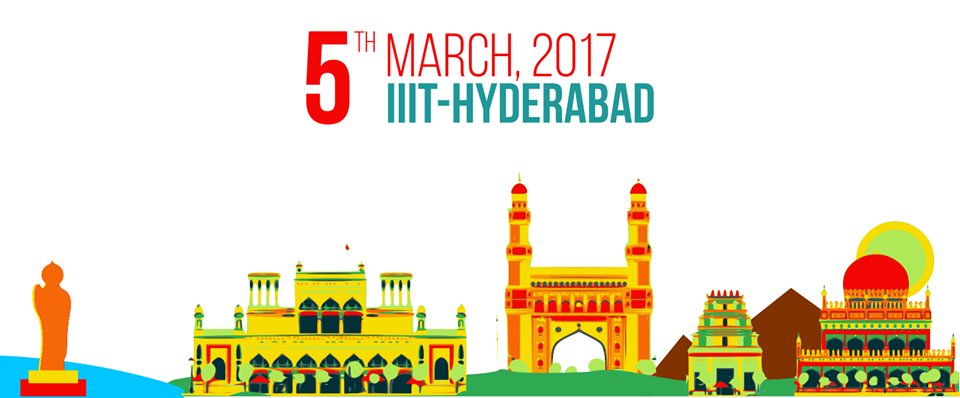 Important dates:
03 Feb 2017: Registration and ticket booking starts
03 Feb 2017: Call for papers starts
12 Feb 2017: Call for volunteers and volunteer meet
15 Feb 2017: Call for papers ends
20 Feb 2017: Announcement of final schedule of DCH2017
03 Mar 2017: Registration and ticket booking ends
04 Mar 2017: Full-day advanced training (paid event)
05 Mar 2017: DrupalCamp Hyderabad 2017
₹. 500 - Student Pass
₹.1000 - General Pass
₹.3000 - Corporate Pass
Note: All passes include registration kit, Swag, Lunch and Tea/Snacks included in ticket price)
Call for papers:
Session submission opened on 3rd February. Submission closes on 15th February.
Final schedule will be published on 20th February.
Session proposals by attendees with purchased tickets will be given priority while filtering.
Sponsorship:
We are actively looking for Sponsors. Please download our brochure here: http://2017.drupalhyderabad.org/sponsor-us . Last date for closing Sponsors is March 1st.
Highlights of event:
1. Around 400+ attendees would be coming on March 5th, participants would be from all over India. Ranging from Professionals, Students, Hobbyists, CxOs, Govt. and Non-profits.
2. 10 Speakers will be speaking on different topics starting from Drupal8, Headless Drupal, Front end tech, DevOps, PHP/Symfony, etc.
3. A full day paid training on Drupal8 will be held on March 4th. Limited seats available. Topics which will be covered are: Writing Custom modules in Drupal8, Working with Headless Drupal, Building native apps using Angular+Ionic/Cordova, etc.
4. Sponsors would be allowed to conduct talent acquisition/recruitment at event venue.