Posted by
joshk
on
December 5, 2006 at 11:17pm
In preparation for starting the 5.0 drumbeat, I was able to get killes (thx Gerhardt!) to run some analysis on drupal.org. I think if we can keep up this kind of growth (and with the spiking numbers of developers, projects, and activity on the site I think we can) 2007 could be a sort of tipping point for Drupal!
UPDATE: here's my blog post on the subject.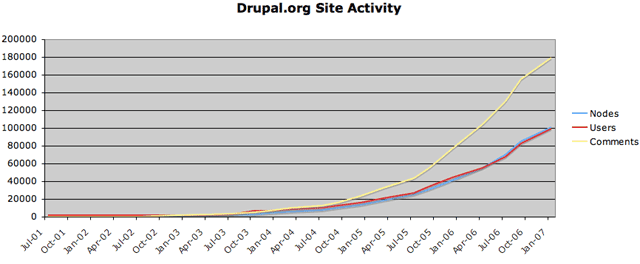 The source XLS file is also attached for your own viewing pleasure.
I got the community stats by sorting based on user profiles, so it's self-identified developers, service providers and support providers. This is why, for instance, we can see CVS accounts outpacing developers. However it's still indicative of the growing community.