Posted by
dsnopek
on
April 18, 2013 at 8:04pm
Hello Everyone!
The Bucket Brigade is sponsoring me to build a Work tracker for Open Atrium 2.0 (similar to the Case Tracker in Open Atrium 1.0).
I've only just started development yesterday, so it's still super early. However, I wanted to show you what I've got, tell you about our plans and invite you to contribute your ideas, bug reports and patches!
Here is the project page:
http://drupal.org/project/oa_worktracker
(NOTE: A development release should appear in a few hours!)
Architecture
We're planning to build the Work tracker in a modular fashion. There will be a core module ("oa_worktracker") which just provides content types for Project and Task along with some basic fields and widgets.
Then we plan to create add-on modules for more advanced functionality.
Here are some ideas we have for add-on modules (no promises!):
Deliverables and Milestones
Due dates and notifications as the due dates approach
An advanced prioritization system based on risk and effort estimates
Dependencies and Gantt charts
Dependencies
I'm using the Comment Alter module to provide the ability to update Task fields via comments (like in Casetracker).
UPDATE: Patches no longer necessary! Use the comment_alter-1.0-rc1 release.
I'm working with the maintainer, but a couple patches are currently required for it work correctly:
I've included a Drush make file (oa_worktracker.make) which will download comment_alter and apply all the necessary patches.
Screenshots
Viewing a Task
(NOTE: I zoomed out, so I could get the whole thing in a single, smallish image)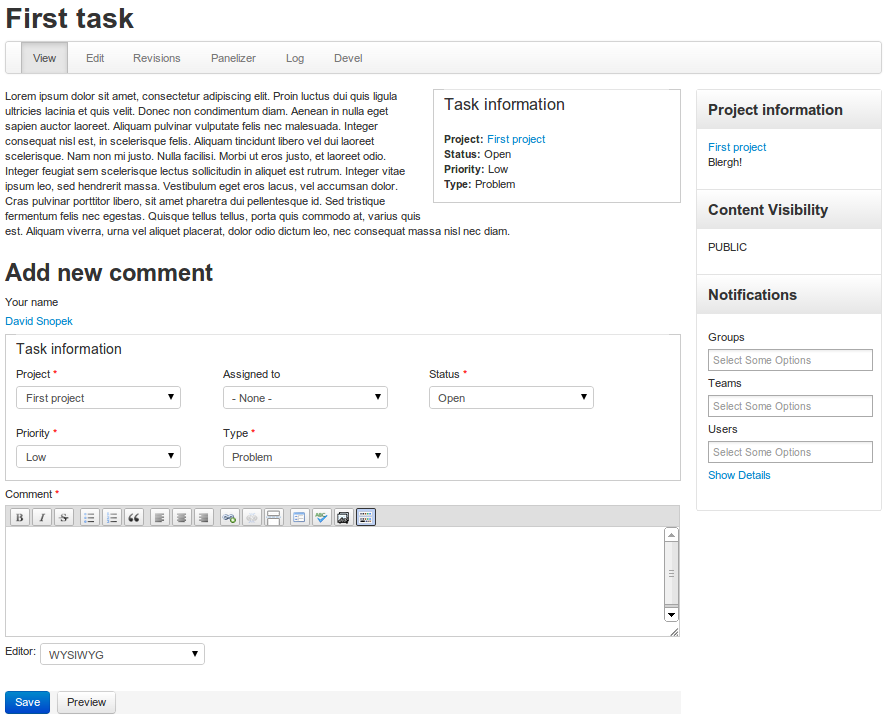 Task comment with field changes
(NOTE: the OpenAtrium 2.0 theme has no styling for comments yet!)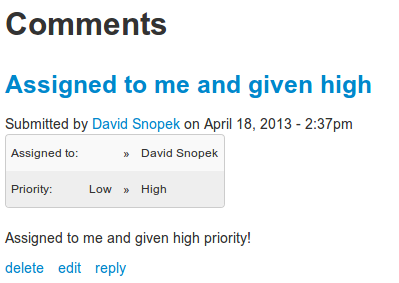 Viewing a Project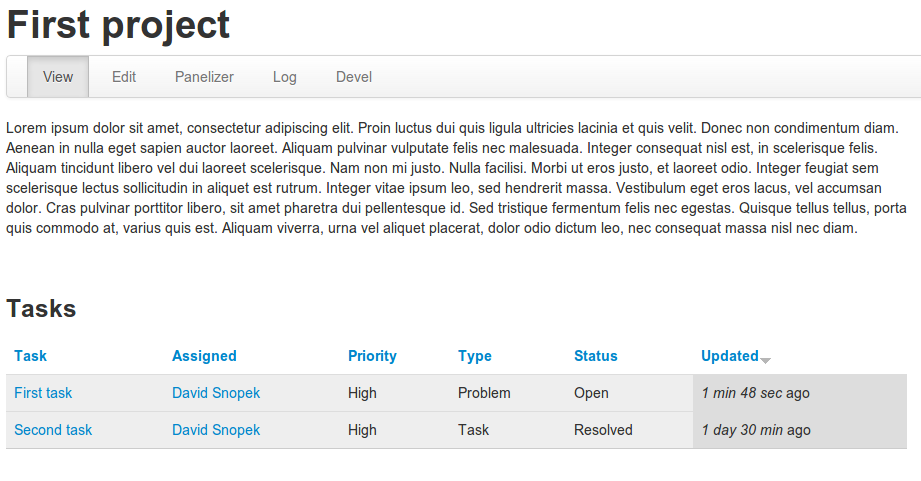 Viewing a section with the "Task list" widget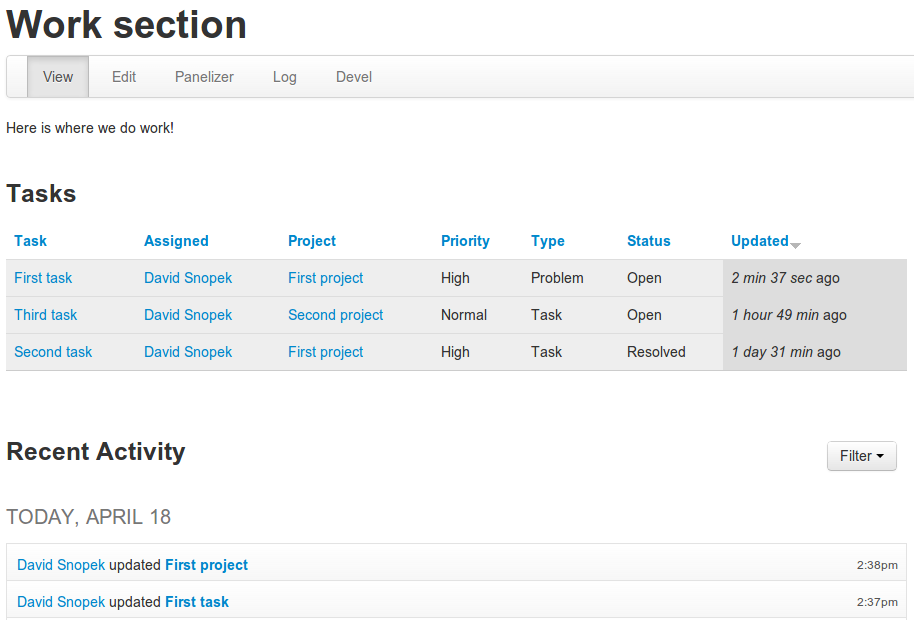 What are your thoughts?
What do you think should go into the Open Atrium 2.0 Work Tracker?
What do you think of what we have so far and our plans for the future?
Please test the module and send us your bug reports and patches in the issue queue!
Thanks!
David.