Posted by
henk
on
July 25, 2014 at 10:43am
Start:
2014-08-09

10:00

-

20:00

UTC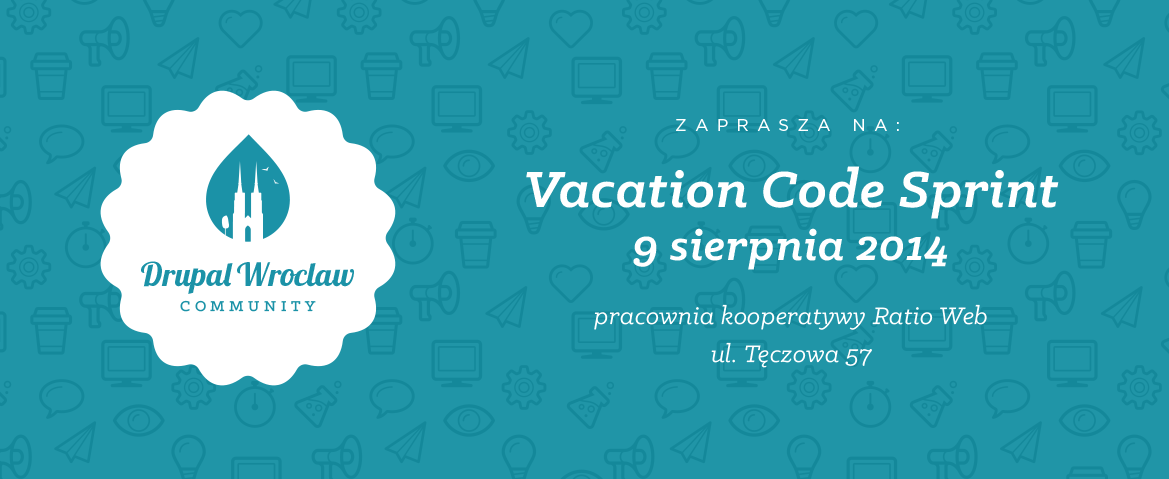 W sobotę 9 sierpnia o godzinie 10:00 spotkamy się by popracować wspólnie nad 8 wersją Drupala. Miejsce pracownia kooperatywy Ratio Web przy ul. Tęczowej 57.
Prosimy o zgłoszenie chęci przybycia na maila: info(at)dcwroc.pl
Obowiązkowo przynieście własny komputer.
Propozycje tematów wspólnej pracy:
1. Przygotowanie warsztatów z migracji modułów D7 do D8 prowadzonych na październikowym Campie (2014.dcwroc.pl).
2. Przegląd kolejki bugów Core Drupal 8, jak coś się uda naprawić to dodamy od siebie!
3. Strona dla polskiej społeczności CMS Drupal na Drupal 8, przygotowanie projektu do developmentu.
Nasz mały sprint będzie w trakcie trwania Drupalatonu na Węgrzech, na którym będą mentorzy od core Drupal 8, będą mogli nam pomóc z rozpoczęciu pracy nad bugami.
W planie wspólna praca, pizza i piwo w doborowym geekowym towarzystwie!
---
In saturday 9-th August on 10:00 am we will meet to work together on Drupal 8 in RatioWeb workplace, ul. Teczowa 57, 53-601 Wroclaw.
Please send us email if you want to join to meeting: info(at)dc wroc.pl
Subjects:
1. Preparation of workshops about migration of modules from D7 to D8 for DrupalCamp Wroclaw (2014.dcwroc.pl).
2. Core Drupal 8 review and bugfixing if we will able add something!
(We will get remote help from Drupalaton and Twin Cities Drupal Camp)
3. Preparation of development website for Drupal Poland Community based on Drupal 8.
After work pizza, beer and geeks talks.