Start:
2013-07-22

18:00

-

21:00

America/Los_Angeles
Event type:
Training (free or commercial)
We're offering a free, application-based program designed to improve the Drupal skills of beginner- to intermediate-level Drupal and PHP developers. Together as a group, we're going to be diving into Drupal's APIs and helper functions, developing custom modules (many of us for the first time), using version control and other Drupal developer best practices, and advancing our Drupal skills to the next level.
Our program kicks off at Droplabs on Monday, July 22, 2013. It will be held on the 2nd and 4th Mondays of each month (between 7-9pm) through Monday, January 27, 2014. Optional lab hours will be held at Droplabs prior to each Monday session from 6-7pm, as well as for a few hours on Saturday afternoons.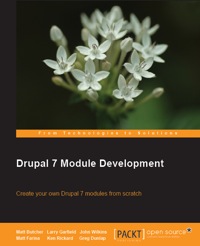 For courseware, we're using the book, Drupal 7 Module Development, as well as Build a Module.com videos and other materials, including code from the Examples project and curriculum from supporting Drupal training companies.
Sound interesting? See http://droplabs.net/modbootcamp for all the information we could think of, including a FAQ and the link to the boot camp application form.
This is an ambitious program that's for the Drupal community, by the Drupal community, and we want to be sure to get it right, so be sure to tell us as much as you can when applying, including feedback in the "Feedback" section. Space is limited and applications that are light on details are less likely to be accepted.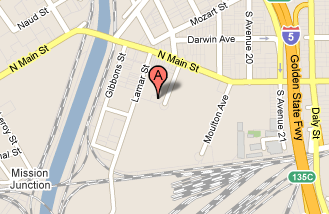 Location & Directions
   Droplabs
   651 Clover St.
   Los Angeles, CA 90031
Droplabs is near Downtown Los Angeles at Big Art Labs, just 1 mile down Main St. from Union Station and Philippes. We're one block west of The Brewery, the largest live-and-work artists' colony in the world.
For this event, out of respect to our neighbors please park on the street. (You can park for free on Clover St.) After parking, follow the yellow signs that point to Droplabs.
Droplabs is a brief walk from the Main St. / Lamar St. stop on the the Metro Local 76 bus line. This is also the Lincoln Heights / Chinatown DASH stop.
To carpool or catch the Droplabs shuttle from Union Station, post below in the comments.
About Droplabs
Droplabs is a collaborative coworking space, classroom and makerspace near Downtown Los Angeles. We're the leading low-cost coworking space in the Greater Los Angeles Area and have shared and private workspaces that are uniquely designed for entrepreneurs, freelancers and remote workers.
Created in March, 2011, by Los Angeles-area entrepreneurs and contributors to numerous tech and open source communities (Linux, Drupal, etc.), we are focused on serving web and tech communities in the Greater Los Angeles Area. Our founders represent several local area businesses that have deep roots in the tech and open source communities.
We are also an event venue and meeting space and host public and private events, including business meetings, free coworking days, user group meetups, job fairs and launch parties. As a center for training and education in Los Angeles, we host workshops and corporate trainings on a variety of topics.
To learn more about Droplabs, visit Droplabs.net, follow @Droplabs on Twitter, sign up at Meetup.com/Droplabs or like DroplabsLA on Facebook!