Posted by
ipwa
on
March 17, 2009 at 2:24am
Overview: The purpose of this project is to build an awesome, modern, recolorable theme that can have different "styles" applied in the settings. The theme will also come with an integrated jQuery plugin, a slideshow or carousel/slider that can be configured in the theme settings.
Description: The proposed theme will integrate with the color module, making the color scheme configurable through the theme settings. In the same way that Garland works, users can choose gradient top and gradient bottom colors and see a preview of the theme.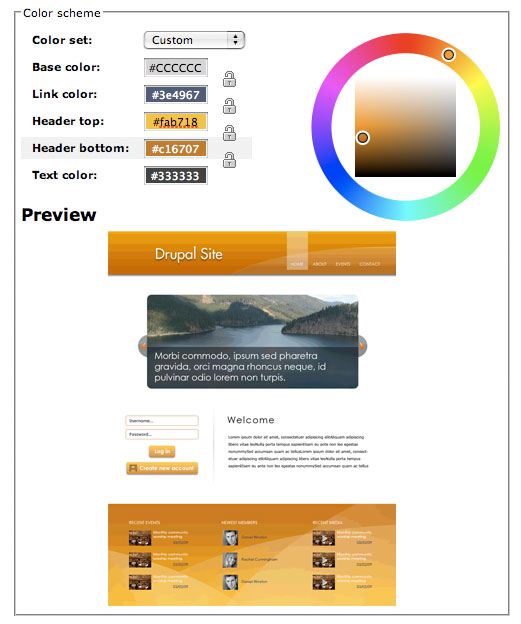 The header and footer will have a transparent png overlayed giving it a "style", since they are transparent, they will work on any color scheme. These styles can be configured in the theme settings by switching style sheets.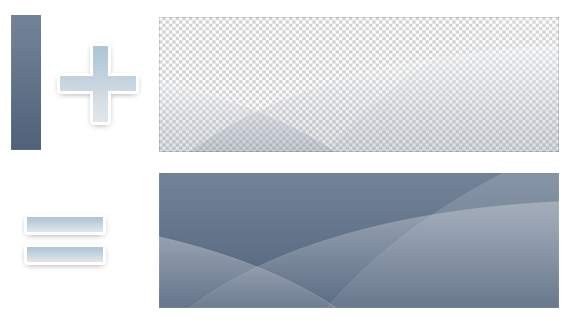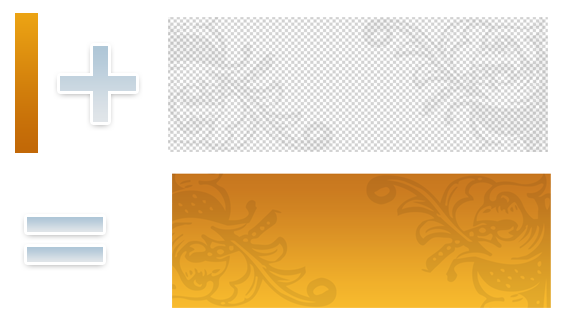 The vision of this theme is to have a nice deafult theme that can be easily personalized by changing the color scheme and/or "style". It would be like having multiple themes in one, and people could make there themes awesome and unique without touching any CSS. The long term vision would be to encourage designers to make they're own styles and color schemes and contribute them back to the project. Having many color schemes and "styles" would lessen the effect of some bad color combinations seen on some sites using recolorable themes like Garland.
Other features include custom front block region (screenshot to come) and integration with jQuery plugin/s. The general idea is to be able to customize for example a slideshow or carousel/slider, in the theme settings by selecting transitions, speed, and uploading images.
Mentors:
Squikel - Very good knowledge of color module and theme settings
- needed
Difficulty: Easy/Medium: This project will just produce one theme, but it will be very flexible and configurable. The design process will be longer than a regular theme because multiple styles and color schemes have to be designed. The theming process will also be longer because of the color module and jQuery plugin integration.