Start:
2012-08-17 19:00
-
2012-08-18 14:00 America/Los_Angeles
Join us at Droplabs on Saturday, August 18, 2012, for a Barn Raising and Code Sprint to benefit the Arroyo SECO Network of Time Banks! We are also having an open meeting of the Time Bank Tech Team the evening before on Friday, August 17, 2012 that you are welcome to attend.
There's something for everyone at this event. If you're interested in learning more about Drupal and getting some practical hands-on experience, or if you're a Drupal power user and would like to help mentor others into using Drupal's best practices for site development, this is an excellent opportunity.
The Arroyo SECO Network of Time Banks is a non-profit community collective with a mission to facilitate the cooperative exchange of goods and services among its members. Since September 2011, the Arroyo SECO Network of Time Banks has been using Drupal to manage their community website at http://arroyoseco.timebanks.org and its currency system.
At this barn raising, we'll be improving Community Weaver and creating features. The work we do will be shared with TimeBanks USA, which will directly benefit the 400+ time banks that have their own sites that use the same Drupal distribution.
This is our third barn raising for the time bank. See http://ex.tl/ZTT for more information about our previous barn raising and code sprint.
Agenda
On Friday evening, a group of us will be meeting, socializing and setting up the space. On Saturday, we're having a presentation on What is Open Source? How to Create a Project on Drupal.org and a hands-on code sprint. All the while, we'll be documenting what we're doing so that TimeBanks USA and other time banks have a guide for how to repeat our success with the Arroyo SECO Network of Time Banks.
For any changes to our agenda, stay tuned to this event announcement or click the Sign up button below (or both!) to be notified when the agenda has been updated.
   Friday evening, August 17, at 7-9:00pm:
   Open Meeting of the Echo Park Time Bank Tech Team
   Projector and tables / chairs setup
   Drupal After Dark (Socializing and networking)
   Saturday morning, August 18, at 10:00am:
   Introductions
   What is Open Source? How to Create a Project on Drupal.org, by Christefano Reyes
   Questions and answers
   Hands-on code sprint
   Saturday afternoon, August 18, at 12pm:
   Lunch! (This is potluck-style, so bring enough for yourself and another)
   Hands-on code sprint (continued)
   Documentation sprint
   Wrap-up, clean-up and close-up at 2pm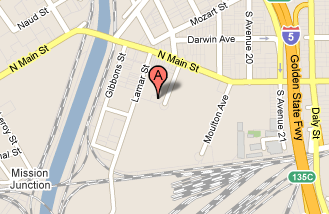 Location and Directions
   Droplabs
   651 Clover St.
   Los Angeles, CA 90031
Droplabs is in the Mission Junction neighborhood of Los Angeles at Big Art Labs, just 1 mile down Main St. from Philippes (the first-ever venue for Los Angeles Drupal meetups!) and Union Station. We're one block west of The Brewery, the largest live-and-work artists' colony in the world.
Free parking in our large parking lot is first-come, first-served. After parking in the lot, follow the yellow signs that point to Droplabs. (If our lot is full, you can park for free on Clover St.)
Droplabs is a brief walk from the Main St. / Lamar St. stop on the the Metro Local 76 bus line. This is also the Lincoln Heights / Chinatown DASH stop.
To carpool or catch the Droplabs shuttle from Union Station, post below in the comments.
What to Bring
Just bring your laptop, your business cards or whatever else you need. Lunch on Saturday is potluck-style, so you're welcome to bring some light food and drinks to share with others at this event.
Please note that our guest wireless network is limited to 1Mb per client, so bring your MiFi router or a phone you can tether with if for some reason you need a lot of bandwidth. Access to our high-speed network is included with a Droplabs membership.
About Time Banking
Time Banking is a simple concept: you work for an hour, earn an hour credit, and spend an hour with someone in your time bank community. Time banks don't get penalized in benefit reductions or pay taxes or because unlike market-based national currencies, time banks are more like charitable volunteering circles of mutual aid or relationship-based gift economies. As the recession and Occupy movement encourage people to reimagine work and how they get their needs met in the new economy, time banks are really catching on.
About the Echo Park Time Bank
The Echo Park Time Bank is a non-profit community collective with a mission to facilitate the cooperative exchange of goods and services among its hundreds of members. It's a pay-it-forward system that connects unmet needs with untapped resources. In 2011, The Echo Park Time Bank migrated its time banking software to Community Weaver, a hosted Drupal platform provided by TimeBanks USA.
In February, 2012, Autumn Rooney of the Echo Park Time Bank and Christefano Reyes from Exaltation of Larks presented on the concept and the practice of time banking and how Community Weaver is being used to fully manage the time bank's community website and currency system. See http://droplabs.net/video/banking-on-drupal-at-the-echo-park-time-bank for a video of that presentation.
About TimeBanks USA
TimeBanks USA (TBUSA) was founded in 1995 with a mission to nurture and expand a movement that promotes equality and builds caring community economies through inclusive exchange of time and talent. Its central office is located in Washington D.C.
TBUSA is working with TimeBanks leaders across the US, including the Echo Park Time Bank, as well as internationally to strengthen and rebuild community, and use TimeBanks to achieve wide-ranging goals such as social justice, bridges between diverse communities, and local ecological sustainability.
About Droplabs

Droplabs is a collaborative Drupal event and coworking space in Downtown Los Angeles. Created in 2011 by Los Angeles Drupal members for the Los Angeles Drupal community, we are focused on serving the greater Los Angeles Drupal community, enriching the Drupal skills and lives of its members, and bringing joy to our Drupal practice. Our founders represent several local area businesses that have deep roots in the Drupal and open source communities.
To learn more about Droplabs, visit droplabs.net, follow @Droplabs on Twitter, sign up at Meetup.com/Droplabs or like DroplabsLA on Facebook!
About Downtown Los Angeles Drupal
Downtown Los Angeles is one of the most active areas for Drupal in Los Angeles and LA County. We've been meeting regularly on the 3rd Tuesday of every month since early 2010 and now schedule up to 6 regular meetups and workshops a month and occasional trainings and social gatherings. Downtown Drupal members also produce special events, code sprints, and the annual Drupal Design Camp LA conference.
Attending Drupal events in and around Downtown Los Angeles is one of the best ways to meet and talk with other Drupaleros and we encourage you to attend as many meetings and special events as you'd like. Whether it's to find solutions to problems you've been having, sharing something you've learned or just meeting interesting like-minded people, the Downtown Los Angeles Drupal events are an essential resource for Drupal professionals and hobbyists alike.
If you aren't already a member of Downtown Los Angeles Drupal, it's easy to join our community. Our community calendar is on our "Events" tab on our home page at http://groups.drupal.org/dtla