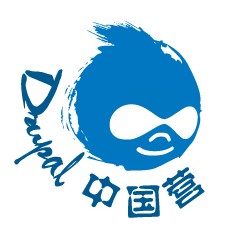 We have announced that DrupalCampChina will be held on March 23rd, 2013 in Shanghai! http://groups.drupal.org/node/276853. Now, as the Drupal community in China, we are writing openly to invite an experienced Drupal speaker to come to our camp, and give us a keynote speech! (and of course, your travel expense will be reimbursed; thanks to Drupal Association)
In the past a few years, the Chinese Drupal community has grown significantly. Regular Drupal meetups have been established in big cities like Shanghai and Beijing. Monthly Drupal Happy Hour in Shanghai is also a success and fun! Moreover, events like Drupal workshops and training days are also great resources for people to get to know Drupal. Plus, we also have DruBall (sports) events in the summer!
Therefore, China is ready to host an event at the next level ---- DrupalCamp! DrupalCampChina 2013 is our first DrupalCamp in China! We got help from Techiyizu (volunteer-driven organization and staunch supporters of the China startup and tech community.) The organization of DrupalCampChina is like the camps in the rest of the world: Most organizing work are done by volunteers. Speakers propose sessions, and developers, marketers, designers will fly from different parts of China to Shanghai for the specific day! Also, thanks to the sponsors, we can deliver this event free of charge!
As we say in Chinese: 万事具备,只欠东风 ( All things going our way except a prevailing wind from the east.), we want an experienced Drupal speaker to come to our camp, and tell us what's happening with the latest Drupal development, the events in the rest of the world or the experience of promoting Drupal in enterprise and government. Therefore, if you are interested in coming to meet us, and help the keynote speech, please contact skyredwang immediately; we are trying to secure a speaker before March, and of course, your travel expense will be reimbursed!
Finally, we are more than happy to show you around Shanghai; get you diverse, authendice Chinese food and Wine. And If you are able to come for more than the weekend, that will be better, because there is much more that we want to show you! On the other hand, if there is any question on Visa or other logistics, please free feel to ask skyredwang
We are looking forward to seeing you soon!
———————————————————————————————————————————————
Drupal 中国营确定将于今年3月23日在上海举办。(声明详见 http://groups.drupal.org/node/276853)
我们在此公开征集经验丰富的 Drupal 演讲者加入 Drupal 中国社区,为中国的 Drupaller 提供主题演讲。(我们已经获得了Drupal Association 赞助,可以报销您的差旅费。)
近年来,Drupal 社区在中国蓬勃发展。北京和上海定期举办着 Drupal 技术交流会 Drupal Meetup、上海每月一次的休闲活动 Drupal Happy Hour、Drupal workshop、Drupal 培训、夏天的 Drupaller 球类运动 DruBall 等,都为 Drupal 爱好者提供了更多增进了解 Drupal 的机会。
现在,我们已经做好准备迎接 2013年中国第一场 DrupalCamp!我们同时得到了非营利性极客交流社区 Techiyizu 的帮助。
2013年Drupal 中国营将借鉴其他国家和地区举办 DrupalCamp 的经验,由志愿者完成大部分组织工作;演讲者提供演讲主题,开发者、市场营销人员、设计师等将从中国各地赶往上海参加;我们征集到了一些赞助者,使 Drupaller 可以免费参加此次活动。
此时,万事具备,只欠东风!我们希望能够邀请到一位有经验的 Drupaller,告诉我们一些 Drupal 最新进展、其他国家和地区在举办哪些 Drupal 活动,分享/传授他们向企业和政府推广 Drupal 的经验。假如您对此感兴趣、愿意为我们作这样的演讲(您的差旅费可以报销),请立即联系skyredwang 。我们希望2月底能够最终确定此事。
我们很乐意陪您参观游览上海,带您领略正宗中国美食。如果您打算工作日也逗留一两日,我们还可以向您展示更多!签证或其他方面的问题,skyredwang 也可以帮您。
期望早日见到您!