Posted by
nickvidal
on
November 25, 2013 at 5:42pm
The Drupal Association has been working hard to diversify its revenue streams.
I would like to put forth a proposal called DAADS (Drupal Association Ads).
The idea is to take advantage of the blank space in the Drupal installation screen to display community Ads. These are Ads that promote: a) community participation; b) community membership; and c) community events (DrupalCons and DrupalCamps). This proposal would not only increase fundraising for the Drupal Association (as a result of better promotion of Drupal events and membership programs), but it would also increase community awareness and participation in all aspects (including software development).
Please note the emphasis on the community. Since Drupal is developed by the community, it would be unfair to place commercial Ads. This would undervalue the community effort to build the software.
Here are 2 screenshots that illustrate the DAADS proposal: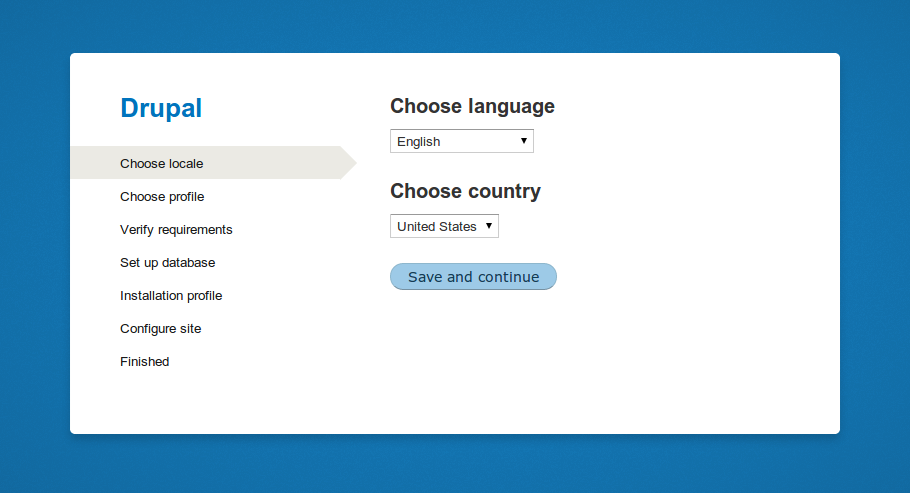 Letting users choose locale beforehand allows the software to display Ads in the appropriate language and for the appropriate country.
Since United States was selected in the first screen, DrupalCon Austin is being promoted here.
The Drupal Association should work with different communities around the world to create and select the most appropriate Ads. For example, the Brazilian Drupal Association can provide Ads in Portuguese (Brazil's official language) and that promote DrupalCamps in Brazil. In exchange, the Brazilian Drupal Association can share revenues with the international Drupal Association. The idea here is to create a world-wide bottom-up fundraising campaign for Drupal. Please see the BUDDI Program for more.
Regarding Drupal distributions, this might be the case where it would be fair to display commercial Ads, giving that companies behind a distribution show how much they have actually invested in creating these distributions. For example, Acquia Ads might be displayed when installing Drupal Commons, or Commerce Guy Ads might be displayed when installing Drupal Commerce. In these cases, if the companies want their Ads displayed when installing a distribution, they should pay a fee to the Drupal Association. The funds raised by these commercial Ads should be used to promote the Drupal community as a whole.