As a follow up to the Prague media/file handling core conversation on Wednesday a group spent most of the contribution day brainstorming and finding concensus on a way to clean up the media situation in contrib for D8. As Crell suggested during the core conversation we have an opportunity to challenge current assumptions and "blue sky".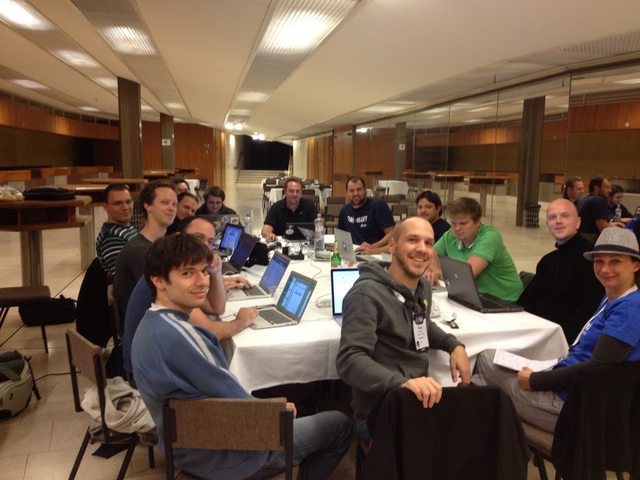 The initial architecture simplifies media handling and is centred around a new "media item" entity type who's bundles can be fielded with a variety of field types to provide the actual media resources.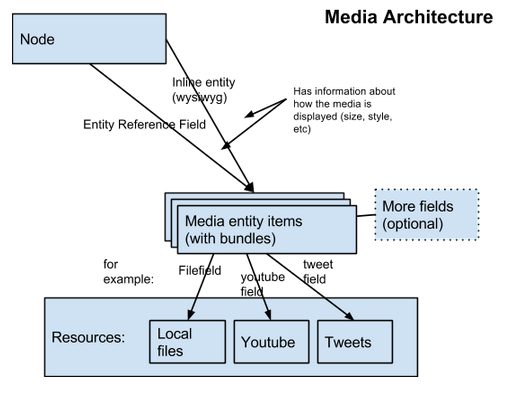 In short the file entity module will be no longer necessary for media handling solutions under this model and media browsers, widgets and so on will build on top of this lightweight entity. We are taking advantage of entity reference being provided by core in D8.
It will no longer be assumed that the media resources on a media entity will even be files opening up the possibility of external resources and media resources like tweets that will not be managed by Drupal's managed files system. This is similar to how the Scald project. Representatives of that project were involved in the sprint as well.
A set of initial meta tasks have been sketched out and will be added to the new media entity project page shortly and include:
Core media entity module:
media item entity
entity reference field widget for embedding media items into other entities
media item field formatter for these entity references
example module that provides an image field based media item entity bundle
Some non-media entity contrib work was also identified such as WYSIWYG support and inline entity creation / editing.
The group agreed to follow the "first Friday" initiative and have future meetings during the first Friday of each month. Stay tuned to this group.