Posted by
SirFiChi
on
november 8, 2016 at 3:41pm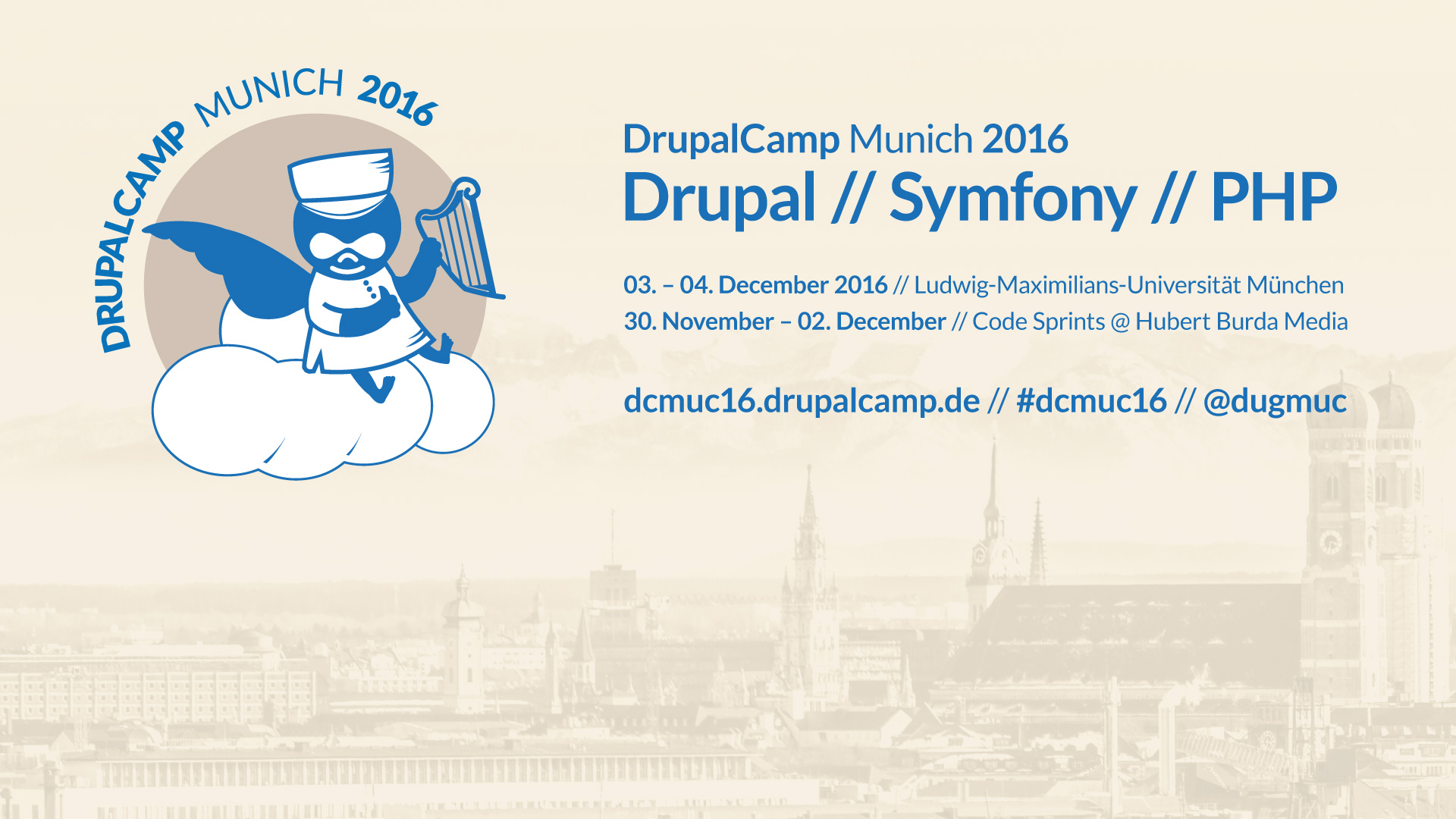 Hey Drupalistas!
We are just a few blinks away from the DrupalCamp Munich 2016 (31.11.-02.12.2016 CodeSprints @ Burda Media // 03.12.-04.12.2016 DrupalCamp @LMU Munich). As you know, this is our 2nd Camp after the great (and 1st) DrupalDevDays in 2010, and we think we will be great hosts again.
So, it's your part to submit your session prosposals until 14th of november and to be part of the special spirit of a camp with friends, Drupal, PHP, Symfony, beer, a lot of socializing, food, another beer, coffee, code sprints, very special welcome-bags, ...
We are thankful of our sponsors so we have a special prizing for students and WWCode. Please contact us for further information.
We look forward to seeing you at DrupalCamp Munich 2016 and to drinking a mug or two of "Gluhwein" or bavarian beer together.
Greetings from our Team
Les mer
Posted by
SirFiChi
on
august 2, 2016 at 4:01pm
We, the Drupal User Group Munich, are very happy to announce that we started selling tickets for the Drupalcamp Munich 2016. On two days there will be up to four parallel session tracks and two BOFHs about Drupal, Symfony, PHP and much more. Also we're looking forward to several sessions presented by University of Munich and about other Content Management Systems.
Les mer
Subscribe with RSS