Start:
2014-08-19

19:00

-

21:00

America/Los_Angeles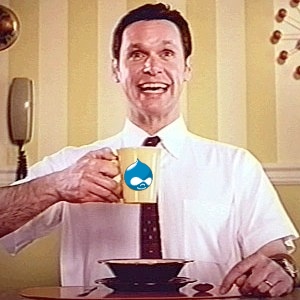 We're rebooting the High Performance Drupal Meetup! Join us for the first Extreme Drupal Meetup where we focus on Drupal scalability, performance and benchmarking as well as devops, deployment, infrastructure, high performance hosting, monitoring and highly repeatable processes.
This meetup is on Tuesday, August 19, 2014, between 7-9pm Pacific. Those interested in attending this meetup remotely are welcome to join the webcast.
We're also excited to announce our first-ever meetup at our new Marina Del Rey venue right next to Mothers Beach.
About Extreme Drupal
Formerly known as the High Performance Drupal Meetup, this event covers Drupal scalability, performance and benchmarking as well as devops, deployment, infrastructure, high performance hosting, monitoring and highly repeatable processes.
All are welcome but this is not a meetup for beginners.
We've been meeting since April, 2011, in a variety of locations around the Greater Los Angeles Area. Also, this meetup has been held at coffeeshops in the past and the addition of caffeine makes our meetings feel as if they go faster and faster as the night goes on.
Thank You to Our Sponsors!
Sponsors help make our events happen. To learn more about sponsorship of our group and our upcoming events, please contact Christefano on Drupal.org or Meetup.com.
Our raffle prize sponsor for this event is Exaltation of Larks, a Drupal design and engineering firm with a team of Drupal experts in Los Angeles. Visit us at www.larks.la and follow us at @LarksLA to learn more about our Drupal services and upcoming trainings.
Our organizing sponsor is Droplabs (@Droplabs), a coworking space, classroom and computer lab in Downtown Los Angeles, California. We're the leading low-cost coworking space in the Greater Los Angeles Area and have services, programs and workspaces that are uniquely designed for entrepreneurs, freelancers, remote workers and lifelong learners.
Zoom, the cloud meeting company, is our phone and video conferencing sponsor. Thanks to Zoom we can present (and record) our meetings to a worldwide audience.
What to Bring
Just bring your laptop, your business cards or whatever else you need. You're also welcome to bring some light food, sodas or beers to share with others at the meetup.
Drupal After Dark
Even if you can't make it to happy hour or the meetup, you're welcome to join us afterward for a Drupal After Dark. After we wrap up the meeting and clean up, a group of us will go to a nearby restaurant or pub. Stay tuned to the comments below for suggestions for a Drupal After Dark location.
Agenda
Our meetups follow a basic format and start off with Drupal news and announcements, local job announcements, raffle prizes and full-length presentations. As always, we'll also have community Q&A, during which time anyone in attendance can ask questions, divine answers from the crowd and give brief, 5-10 minute-long presentations known as lightning talks. We'll finish off the night with more networking and a Drupal After Dark at 9:00pm.
We need offers and requests for presentations and lightning talks at this meetup! If there's a topic that you'd like give a presentation on, please leave a comment below. Likewise, if there's a topic that you'd like to learn more about, you're welcome to make a request in the comments below. Thank you!
We'll start our meeting promptly at 7pm, so if you are at a happy hour nearby please be sure to request your check along with your food order.
For any changes to our agenda for the evening, stay tuned to this meetup announcement or click the Sign up button below (or both!) to be notified when the agenda has been updated.
   6:55pm
   Projector and Tables / Chairs Setup
   Webcast Begins
   7:00pm
   Introductions
   News & Upcoming Events, including:
     • Drupal.LA Project and Code Sprint, dates TBD;
     • DrupalCon Los Angeles 2015 dates announced: May 11-15, 2015;
     • Module Development Boot Camp, dates TBD;
     • Burning Man Drupal Meetup at Black Rock City, August 30, 2014;
     • DrupalCamp LA in Irvine, CA, on September 6-7, 2014;
     • LA Geek Dinner, September 10, 2014;
     • Silicon Beach Drupal Meetup in Marina Del Rey, September 16, 2014;
     • BADCamp (Bay Area Drupal Camp) in Berkeley, CA, November , 6-9, 2014;
     • Interesting events listed at http://groups.drupal.org/events
   7:30pm
   Lightning Talks
   Featured Presentations
   DIY Drupal 7 Performance by Mike Carper (mikeytown2)
   9:00pm
   Wrap-up, Clean-up and Close-up
   Drupal After Dark and More Networking
Featured Presentations
At this meetup, we're having our usual news and announcements, raffle prizes, lightning talks (which are short, bite-sized presentations) and featured presentations.
We'll be joined by Mike Carper (mikeytown2 on Drupal.org and @mcarper on Twitter), who will present on DIY Drupal 7 Performance. His slides are available for everyone who'd like to follow along during the presentation:
In this presentation Mike will teach us how to speed up Drupal sites both large and small by tuning MySQL databases, configuring optimal caching and aggregation settings, and using Devel, Xdebug and cachegrind for profiling the Drupal codebase. We'll also hear about a number of patches for Drupal core that improve Drupal's application performance.
Mike Carper knows about Drupal performance. He is a frequent contributor to Drupal core and to the Drupal High Performance group and is the maintainer of many Drupal performance modules, including DB Tuner, Imageinfo Cache, HTTP Parallel Request and Threading Library (httprl), Boost and Advanced CSS/JS Aggregation (advagg) — to name just a few.
Join us on Twitter and Webcast!
Webcast
Join via webcast with Zoom on a PC, Mac, iPad, iPhone or Android device:
   Please click this URL to start or join. https://glad.zoom.us/j/348863647
   Or, go to https://glad.zoom.us/join and enter meeting ID: 348 863 647
Join from dial-in phone line:
   Dial: +1 (415) 762-9988 or +1 (646) 568-7788
   Meeting ID: 348 863 647
   Participant ID: Shown after joining the meeting
   International numbers available: https://glad.zoom.us/zoomconference
Twitter
During the meetup, the event organizers will be monitoring Twitter for feedback and questions that mention @GLADrupal.
Raffle prizes! Collect them all! Must be present to win!
If you have any items you'd like to donate to the raffle, please contact any of the organizers either before or during the meetup. Our raffle prizes at meetups often include discount codes, magazines, DVDs, books, and free seats to professional Drupal trainings. We are always grateful to our sponsors for their continued support. Thank you!
Location and Directions
   Mariners Bay Business Center
   14000 Palawan Way
   Marina Del Rey, CA 90292
Finding this venue is a little tricky.
Park in the LA County parking lot and walk down the one-way street to Mariners Bay.
The business center is in the brown building on the left that has the large "Mariners Bay" sign on it.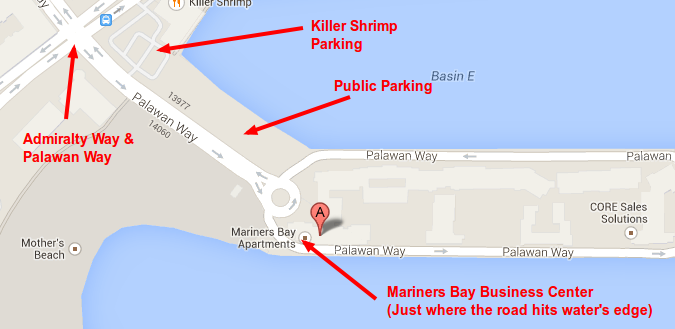 Carpooling is recommended and each person who carpools receives an extra ticket for the raffle drawing!
To carpool with others, post an offer or request below in the comments.
Parking
There is paid parking available in the LA County parking lot behind Killer Shrimp.
Free parking is available in the area but it's a longer walk.
Do not park in the 15-minute zone outside the venue.
About Greater Los Angeles Drupal
With several weekly and monthly events, the Greater Los Angeles Area is one the most active areas for Drupal in the world.
Formerly named Downtown Los Angeles Drupal, we've been meeting regularly in and around Downtown Los Angeles, California, since early 2010, and now organize a large number of events in the area. Our signature events include the Drupal Job Fairs and the Downtown Drupal, Frontend Drupal, Silicon Beach Drupal and EXTREME DRUPAL meetups.
Our members and organizers have produced hundreds of Drupal events, including job fairs, meetups and workshops, conferences, paid trainings, coworking days, study group sessions, movie outings, FREE tutoring sessions from Drupal professionals, and website barnraisings to benefit non-profits and members of our community.
Attending Drupal events in the Greater Los Angeles Area is one of the best ways to meet and talk with other Drupaleros and we encourage you to attend as many meetings and special events as you'd like. Whether it's to find solutions to problems you've been having, sharing something you've learned or just meeting interesting like-minded people, the Greater Los Angeles Drupal events are an essential resource for Drupal professionals and hobbyists alike.
If you aren't already a member of Greater Los Angeles Drupal, it's easy to join our community. Our community calendar is on our "Events" tab on our home page at http://groups.drupal.org/node/219129  
We proudly participate in the California Drupal Travelers Program, which aims to connect businesses and community members who are visiting the area with our local community and events. Inquire within by contacting any of the Downtown Los Angeles Drupal organizers, or by joining the global Drupal Hospitality Network.