Posted by
joshk
on
December 31, 2006 at 2:44am
Start:
2007-01-05

12:00

-

14:00

Etc/GMT-8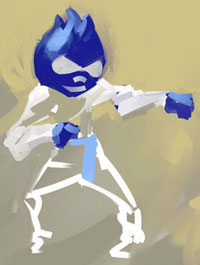 After some discussion in IRC, it seems that there's definitely interest in having "lessons" here at the Dojo. Ideas range from HOWTO on specific features and topics to having creators of interesting sites lead the group in an under-the-hood tour. Really, the sky is the limit.
It is my intention to try and make lesson-time be a recurring weekly feature. To that end I will run the first few. Hopefully within a couple weeks we will have a format that works and other experts can step in/step up.
For our first lesson, we will try to cover the basics (ala Angie's lesson plan): drupal terminology and what it means, the basic module hooks, good coding style and best practices.
Since this is of high value to all dojo members -- and it's a lesson that could/should be repeated many times as new developers join -- we're also going to try and create good documentation out of this. A primer for new Drupal coders, so to speak.
(image credit: Squidster)