Posted by
pcher1bw
on
March 27, 2012 at 2:15am
Start:
2012-04-02

19:00

-

21:00

America/Los_Angeles
This is the kickoff meeting for a second spin of the Pro Drupal 7 Development Study group. Welcome to old and new attendees. Click the Signup button at http://groups.drupal.org/node/220264#signup to join this study group's mailing list.
This group discusses the subject matter of book, points out the errors in the book and discusses the differences between Drupal 6 and Drupal 7. There is no preparation for this week's group, but be prepared to read at least 2 chapters of the book for the following week.
What to bring
Just bring your laptop, your business cards or whatever else you need. You're also welcome to bring some light food, sodas or beers to share with others at the meetup.
Please note that our guest wireless network is limited to 1Mb per client, so bring your MiFi router or a phone you can tether with if for some reason you need a lot of bandwidth. Access to our high-speed network is included with a Droplabs membership.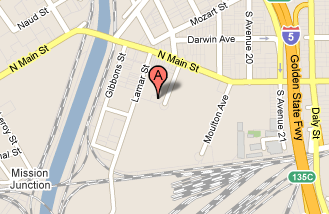 Location and directions
   Droplabs
   651 Clover St.
   Los Angeles, CA 90031
Droplabs is in the Mission Junction neighborhood of Los Angeles at Big Art Labs, just 1 mile down Main St. from Philippes (the first-ever venue for LA Drupal meetups!) and Union Station. We're one block west of The Brewery, the largest live-and-work artists' colony in the world.
Free parking in our large parking lot is first-come, first-served. After parking in the lot, follow the yellow signs that point to Droplabs. (If our lot is full, you can park for free on Clover St.)
Droplabs is a brief walk from the Main St. / Lamar St. stop on the the Metro Local 76 bus line. To carpool or catch the Droplabs shuttle from Union Station, post below in the comments.
About Droplabs

Droplabs is a collaborative Drupal event and coworking space in Downtown Los Angeles. Created in 2011 by LA Drupal members for the LA Drupal community, we are focused on serving the greater LA Drupal community, enriching the Drupal skills and lives of its members, and bringing joy to our Drupal practice. Our founders represent several local area businesses that have deep roots in the Drupal and open source communities.
We've been open to the public since May, 2011, and the use of our equipment and facilities, including conference room, tables and chairs, is free until our official launch. See http://groups.drupal.org/node/145934 for more details about our open beta period and http://droplabs.net/prices for our list of free amenities and member perks, including our high-speed WiFi, an espresso machine, printer and scanner services, and more.
Droplabs is the host of the monthly Downtown LA Drupal meetups, LA Drupal's weekly Pro Drupal 7 Development book study group and special events including the Varnish 3 Release Party, a Leave GoDaddy Day workshop and LA Drupal's job fairs. To learn more about Droplabs, follow @Droplabs on Twitter, sign up at Meetup.com/Droplabs or like DroplabsLA on Facebook!
About LA Drupal
LA Drupal is one of the world's largest regional Drupal user groups and is Southern California's largest hub for all things Drupal. In addition to scheduling up to 7 regular meetups a month and occasional trainings and social gatherings, LA Drupal members produce special events, code sprints, and the annual DrupalCamp LA and Drupal Design Camp LA conferences.
Attending LA Drupal events is one of the best ways to meet and talk with other Drupaleros and we encourage you to attend meetings and special events regularly. Whether it's to find solutions to problems you've been having, sharing something you've learned or just meeting interesting like-minded people, the LA Drupal events are an essential resource for Drupal professionals and hobbyists alike.
If you aren't already part of LA Drupal, it's easy to become a member and find events in our community calendar at http://groups.drupal.org/la/events