About LA Drupal

LA Drupal is the hub for Drupal users in the Los Angeles and surrounding areas to network and collaborate; including Orange County, San Gabriel Valley, San Fernando Valley, Inland Empire, and the whole of Southern California. We promote and encourage open exchanges of ideas within the Drupal Community and also with the other open source communities (including PHP and MySQL).
Our main monthly meetup is held on the second Tuesday of each month. See our Calendar of Events, including job networking, trainings and social occasions.
LA Drupal Online 24-hour training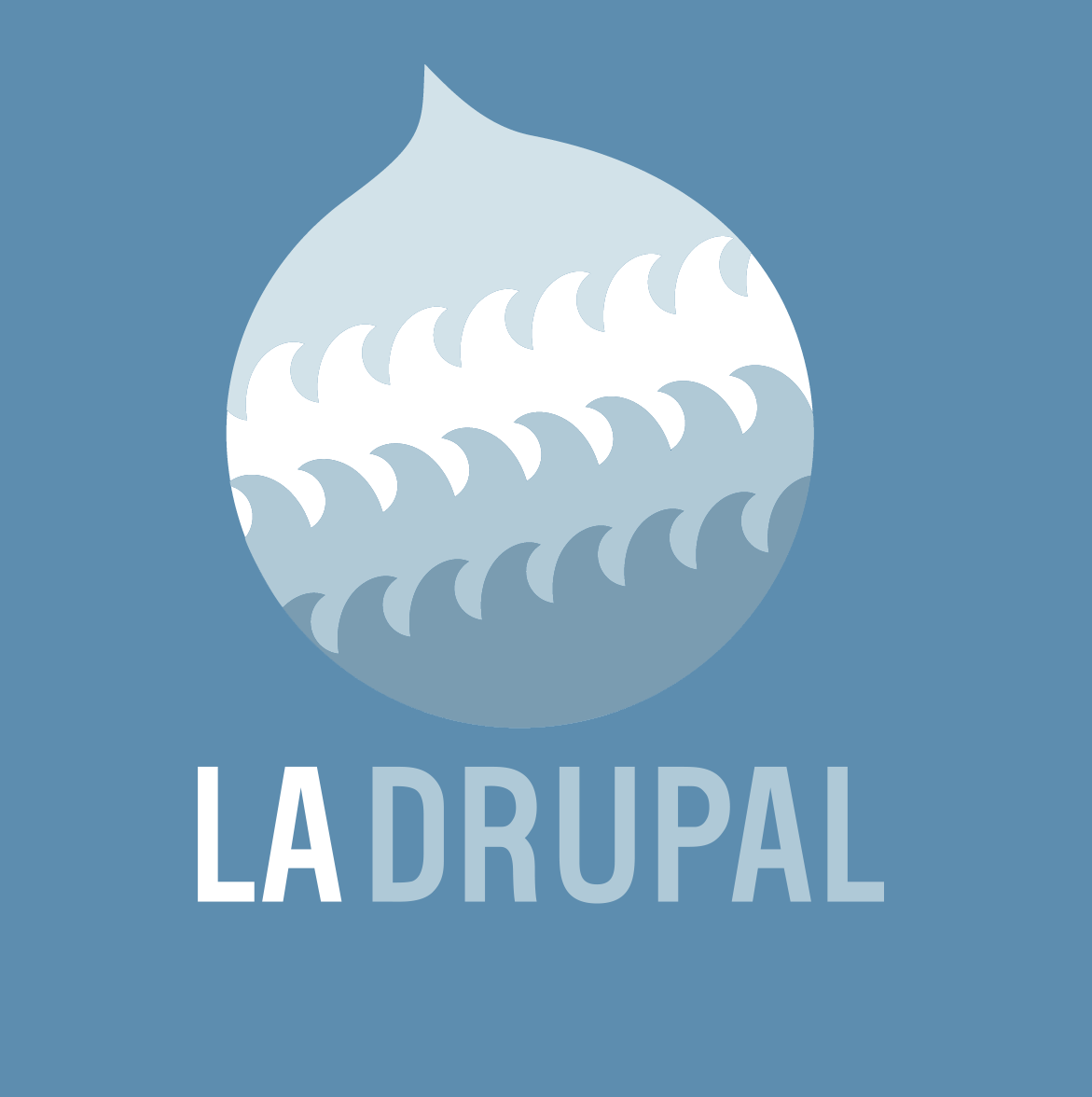 Watch our free online Drupal video training library. Learn Drupal 8 today! Learn Drush now!
Drupal Learning Topics
The Complete Guide to Omega 4 Themes
Learn how to make Drupal Themes
Learn how to code Drupal Modules
Learn how to use Drush
Learn Drupal 8 today!
View all Los Angeles Drupal videos
DrupalCamp LA
Recorded sessions: DrupalCamp LA 2014
Recorded sessions: DrupalCamp LA 2013
Recorded sessions: DrupalCamp LA 2012
View all DrupalCampLA recorded sessions
DrupalCon
Recorded sessions: DrupalCon L.A. 2015
Recorded sessions: DrupalCon Austin 2014
Recorded sessions: DrupalCon Portland 2013
Recorded sessions: DrupalCon Denver 2012
View all DrupalCon recorded sessions
Want to be notified when we add new training videos? Subscribe today.
Become an LA Drupal member
LA Drupal has an online presence in a lot of places but one of the official ways to become a member is by joining the LA Drupal group here on groups.drupal.org:
First create an account at Drupal.org, which is the "master" site of groups.drupal.org. Joining Drupal.org will create an account on all the the other *.drupal.org subdomains.
Once you have your Drupal.org account and have logged in, go to the LA Drupal home page at http://groups.drupal.org/la
Finally, click the Join link found in the right sidebar. You'll be a member of LA Drupal after confirming your membership.
As a member of the LA Drupal community, you can participate in discussions, post job announcements, send direct messages to people (via the "contact" tab on their profiles), vote on other member's posts and comments, schedule and RSVP for local events, and more.
Welcome to LA Drupal!
Subscribe with RSS