Posted by
pcher1bw
on
June 28, 2011 at 3:19pm
Last updated by
christefano
on Thu, 2012-02-23 01:43
The Pro Drupal 7 Development Study Group in Los Angeles is a group that meets weekly to advance its understanding of Drupal (primarily Drupal 7) using the book Pro Drupal 7 Development by John VanDyk and Todd Tomlinson as a study guide. The format of the group is to read the book outside of the meeting and to bring questions and discussions to the group.
The group meets three Monday nights a month at Droplabs in Downtown Los Angeles. The fourth Monday night is our neighboring Drupal Meeting in Pasadena.
Our "planning" and "administration" discussion is at http://groups.drupal.org/node/154494, while this wiki http://groups.drupal.org/node/158514 provides "learning content" and clarifications of D7 materials.
The books are on loan for the duration of the study group. If you mark up your book or decide you need to keep it at the end of the study group, the cost of the book is priced face value (just under $50, no sales tax). To borrow a copy of the book, please provide Paul Chernick with your name, snail mail address, phone number and email address.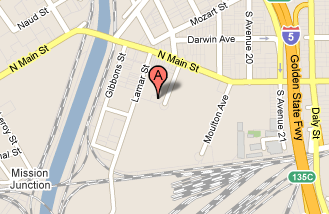 Location
Droplabs
651 Clover St.
Los Angeles, CA 90031
Droplabs is in the Mission Junction neighborhood of Los Angeles at Big Art Labs, just 1 mile down Main St. from Philippes (the first-ever venue for LA Drupal meetups!) and Union Station. We're one block west of The Brewery, the largest live-and-work artists' colony in the world. As you enter the gate off of Clover we are in the right hand corner of Big Art Labs farthest from the street.
What to bring
Just bring your copy of Pro Drupal 7 Development, laptop, your business cards or whatever else you need. We share a large parking lot with Big Art Labs and there's plenty of free parking. After you pull into the parking lot, park to the left of the entrance and follow the signs to Droplabs. Food and beverages or donations for food are very welcome!
Please note that our guest wireless network is limited to 1Mb per client, so bring your MiFi router or a phone you can tether with if for some reason you need a lot of bandwidth. Access to our high-speed network is included with a Droplabs membership.
To get last-minute updates, follow @Droplabs on Twitter at https://twitter.com/Droplabs or find us on Facebook at https://www.facebook.com/DroplabsLA
About Droplabs
Droplabs is a collaborative Drupal event and coworking space in Downtown Los Angeles. Created in 2011 by LA Drupal members for the LA Drupal community, we are focused on serving the greater LA Drupal community, enriching the Drupal skills and lives of its members, and bringing joy to our Drupal practice.
We've been open to the public since May, 2011, and the use of our equipment and facilities, including conference room, tables and chairs, is free until our official launch. See http://groups.drupal.org/node/145934 for more details about our open beta period and http://droplabs.net/prices for our list of free amenities and member perks, including our high-speed WiFi, an espresso machine, printer and scanner services, and more.
Droplabs is the host of the monthly Downtown LA Drupal meetups, LA Drupal's weekly Pro Drupal 7 Development book study group and special events including the Varnish 3 Release Party and LA Drupal's first-ever Drupal job fair. To learn more about Droplabs, follow @Droplabs on Twitter, sign up at Meetup.com/Droplabs or like DroplabsLA on Facebook!
---
---
[Temporary Note: Its a new wiki, and being the first to edit the main wiki area, I've added standalone comments to date, I've decided to wing it. Be bold. Edit my additions. Pete]
Resource Links
Based upon expressed interest at the meetings I'm posting some pages at do.org and api.do.org, where some members might find answers. Do bring the answers to the next meeting as I'm sure others what to know. Please add to the list.
Converting modules from 6 to 7.
http://drupal.org/update/modules/6/7
Note the side menu has links to specialized migration documentation.
What is a hook? What functions are available?
http://api.drupal.org/api/drupal/includes--module.inc/group/hooks/7
SimpleTest http://drupal.org/simpletest
---
Drupal 6 to 7 Differences
Per our discussion last night, June 18, 2011, I am starting the list in the wiki, not a comment, so everyone can edit it. Please add to the list.
Chapter 4 - Databases - new object oriented functions and methods.
Some function arguments are now "parameter" array keys. Need chapter and functions this is true for.
Chapter 14 - Files - rumor of less typing, easier interface