Start:
2015-11-19

19:00

-

22:00

America/Los_Angeles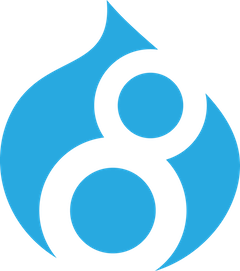 Join us on November 19, 2015, for the Drupal 8 Release Party: Los Angeles!
On Drupal.org, the Drupal 8 core maintainers wrote, "Based on our experience with our successful release candidates, we are confident to announce that Drupal 8.0.0 will be released on November 19, 2015!" Congratulations to the D8 core team and to everyone who worked hard to make Drupal 8 a reality.
To celebrate the release of Drupal 8, we're teaming up with Fastly and LAX Coworking for a night of Drupal, fun, and celebration. This event is free to all Drupal community members.
Meet, Mingle & Learn About Fastly
While this event is mostly a networking event and celebration, Fastly will be demonstrating their Drupal module (available for both Drupal 7 & 8) that integrates their real-time CDN with Drupal.
Guest Speaker: Rogier "Doc" Mulhuijzen, Varnish Wizard, Fastly Senior Engineer
Topic: Fastly's Drupal 7 & 8 Plug-ins
Event Location
LAX Coworking
9100 S. Sepulveda Blvd. Suite 210/208
Los Angeles, CA 90045
Phone: 424-290-8745 / 310-645-5151
Email: info@laxcoworking.com
Meet Our Sponsors
Fastly
Fastly is the only real-time content delivery network designed to seamlessly integrate with your development stack. Built on open source technologies including Varnish, Fastly is used by Hulu, Wired.com, The Guardian, and others.
Not only is Fastly a proud Drupal Technology Supporter, Fastly.com itself is powered by Drupal.
LAX Coworking
Come and discover everyone's favorite local coworking space where you can take advantage of decades of relationships and resources in the LAX Coastal area, all for as little as $159/month or $20/day.
LAX Coworking is creating a collaborative community to foster innovation and spur economic development, and we want YOU to be a part of it. We are a positive and productive environment aimed at elevating your success, and when you cowork here you can enjoy all of the free wifi, coffee, tea, coconut water, ping-pong, mini pool, darts, beach balls, collaboration, smiles, amazing company, chalkboard walls, and plane sightings you would ever need. If you're not here, you're already missing out!

Congruity Works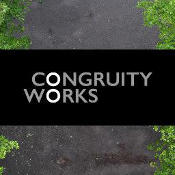 Congruity Works is a web development company that works with nonprofits to engage their supporters using Drupal in concert with a variety of Customer Relationship Management (CRM) databases. We work with clients all the way from high level strategy down to the details like getting Drupal and Salesforce talking to each other. We have worked with a number of national print publications seeking to move their readers towards being more actively involved as donors and advocates for their brand, most prominently Bitch Media.