Posted by
ericG
on
August 9, 2008 at 7:03pm
Start:
2008-09-13 10:00
-
2008-09-14 17:00 America/New_York
Event type:
Training (free or commercial)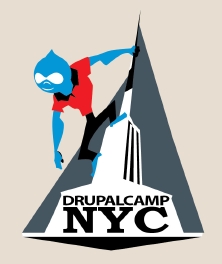 Event Info | Sign Up | Location/Maps | Sponsorship Info | Sessions
Important Update: registration is now closed. If you are signing up for the event after 4pm Saturday August 23 [Eastern Daylight Time, GMT -4], you will be considered on the waiting list. You will hear from us closer to the event to let you know if there is space for you
Important Update #2: Thanks to those that have removed themselves from the list allowing us to include more than half those on the waiting list. If you registered for the event before Sept 1st, you are on the official attendance list. We're sorry that we can't accommodate everyone that wanted to attend.
The group has voted, the space is reserved. All we need now is you (and some bagels and pizza -- see note below if you're interested in sponsoring the event).
NYC DrupalCamp 5 event will take place Saturday & Sunday, September 13th and 14th, 2008 at Polytechnic University.
NYC Drupal Camps are free events, but we do need some sponsors in order to make it happen. Please get in touch with Eric to discuss sponsoring the event. As we have done in the past, any funds left over after we cover the costs of the event will be either donated to the Drupal Association or held to cover expenses of the next camp.
Event details
When :: Saturday & Sunday, September 13th and 14th, 2008 10am-6pm
Where :: Polytechnic University Brooklyn Campus - Building A
Six Metrotech Center, Brooklyn, NY 11201

Sign Up / Register (its free)
If you're interested in attending, click the button at the bottom of this page.
In order to register for the event, you have to have a groups.drupal.org account. This is an experiment based on feedback from past camps. We hope that new users will find having to register an account in order to sign up less alienating than having to edit a wiki page.
WHAT IS DRUPAL CAMP?!?
Modeled in the camp unconference structure, drupalcamp is a no-holds-bars discussion, workshop/code-a-thon involving the Free Software content management system Drupal. At drupalcamp you ask the questions and the experts provide the answers; at drupalcamp you discover your solutions to your most pressing problems. Like previous drupalcamps, there will be a number of break out rooms...
Sessions / Schedule
If you're interested in presenting a at the camp or have problems/questions that need to be solved and you would like to see someone address at a session, visit the sessions page and add your idea.
Help out!
Interested in helping to organize the event? join the mailing list at https://lists.mayfirst.org/cgi-bin/mailman/listinfo/drupalcampnyc
Sponsors
In keeping with Drupal Camp tradition we hope to provide bagels/muffins, coffee/juices for breakfast and some oh-so-delicious pizza for Lunch. We always do our best to provide Vegetarian (vegan if requested) options.
Sponsors are needed to help pay for these goodies as DrupalCamp is not organization (thus has no cash). Sponsorship can come in various amounts. If you're an attendee chipin a few bucks, if you're a company consider fully or partially sponsoring Breakfast, Lunch or after-camp drinks.
This event is made possible with the sponsorship and assistance of the following:


for providing the space






for providing lunch (saturday)





for providing breakfast (saturday)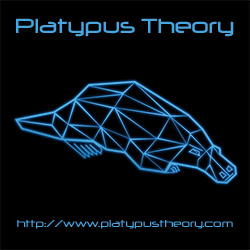 for providing lunch (sunday)





Breakfast 2nd day
Contact eric at openflows.com to become a sponsor.
Tags for flickr, delicious, ma.gnolia, technorati etc.
Please use the tag DrupalCampNYC5 for content related to this event