Posted by
tom_o_t
on
October 15, 2009 at 4:51am
Start:
2009-12-05

10:00

-

17:00

America/New_York
Event type:
Drupalcamp or Regional Summit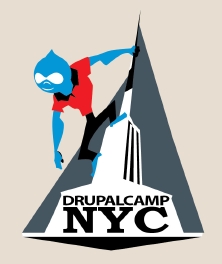 Event details

When :: Saturday, December 5th

Where :: Polytechnic University in Brooklyn.
Sign Up / Register (its free)

To attend: log in or create an account, then click the button at the bottom of this page. This event is likely to reach capacity, so sign up soon. If you can not attend, please cancel your sign up to allow other people to attend. There is a 140 person limit at the venue, so after 140 people have signed up we will start a waiting list.
All 175 spaces are now filled. There's a waiting list at http://groups.drupal.org/node/30292 - please add your name there, and we will move you across to this list if/when people drop out nearer the time.
In order to register for this event, you have to have a groups.drupal.org account. Don't worry, it is easy to sign-up for one. You must have your "real name" in your user profile - the Polytechnic University need it to let you in the building. Just edit your user profile, and go to the "personal" tab.
WHAT IS DRUPAL CAMP?!?

Modeled in the camp unconference structure, drupalcamp is a no-holds-barred discussion, workshop/code-a-thon involving the Free Software content management system Drupal. At drupalcamp you ask the questions and the experts provide the answers; at drupalcamp you discover your solutions to your most pressing problems. Like previous drupalcamps, there will be a number of break out rooms...
Sessions / Schedule

If you're interested in presenting a at the camp or have problems/questions that need to be solved and you would like to see someone address at a session, visit the sessions page and add your idea.
The sessions wiki is at http://groups.drupal.org/node/38454
Help out!

Interested in helping to organize the event? join the mailing list at https://lists.mayfirst.org/cgi-bin/mailman/listinfo/drupalcampnyc
Sponsors

In keeping with Drupal Camp tradition we hope to provide bagels/muffins, coffee/juices for breakfast and some oh-so-delicious pizza for Lunch. We always do our best to provide Vegetarian (vegan if requested) options.
Sponsors
We are very grateful for the support of all the sponsors who are covering the costs of the venue, food and drink.